First Place
Liyang Yuan
Chang Jiang Times
"Mask Boy"


Second Place
Marcus Yam
The Seattle Times
"Oso Landslide"


Third Place
Marcus Yam
The Los Angeles Times
"Breaking Point"


Director's Choice
St. Louis Post-Dispatch
Ferguson coverage




Director's Choice:
Pictures of the Year International occasionally recognizes meritorious coverage by visual journalists of significant news events or social issues from the past year. POY exercises this prerogative after judging has concluded and the acknowledgement is independent of the jury's decisions. Pictures of the Year International is proud to serve its educational mission.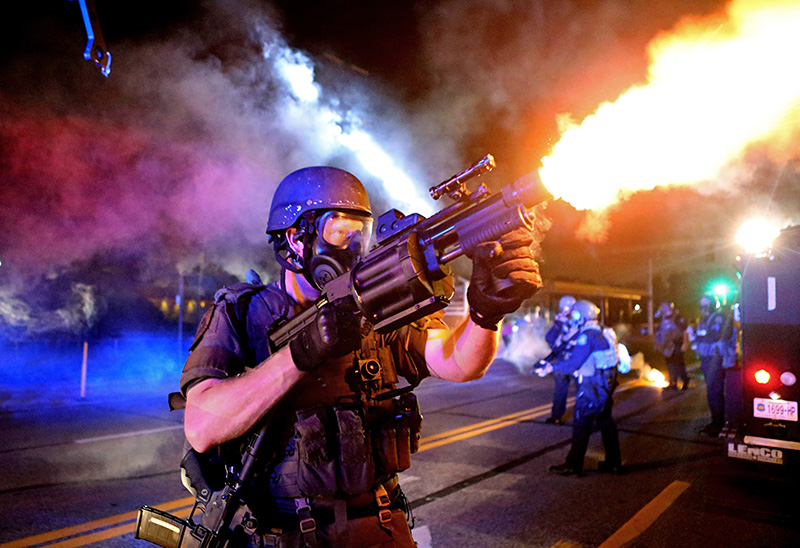 Director's Choice
St. Louis Post-Dispatch
David Carson




1 2 3 4 5 6 7 8 9 10 11 12 13 14 15 16 17 18 19 20 21 22 23 24 25 26 27 28 29 30 31 32 33 34 35 36 37 38 39

"Firing tear gas"

A member of the St. Louis County Police tactical team fires tear gas into a crowd of people in response to a series of gunshots fired at the police during demonstrations along W. Florissant Road near the QuikTrip in Ferguson, Mo. on Monday, Aug. 18, 2014. Protesters also threw bottles and rocks with at least one rock striking an officer in the arm. Protesters and police clashed almost nightly for more than 2 weeks during the unrest that followed white police officer Darren Wilson shooting and killing unarmed Michael Brown, an 18-year-old black man.