First Place
Liyang Yuan
Chang Jiang Times
"Mask Boy"


Second Place
Marcus Yam
The Seattle Times
"Oso Landslide"


Third Place
Marcus Yam
The Los Angeles Times
"Breaking Point"


Director's Choice
St. Louis Post-Dispatch
Ferguson coverage




Director's Choice:
Pictures of the Year International occasionally recognizes meritorious coverage by visual journalists of significant news events or social issues from the past year. POY exercises this prerogative after judging has concluded and the acknowledgement is independent of the jury's decisions. Pictures of the Year International is proud to serve its educational mission.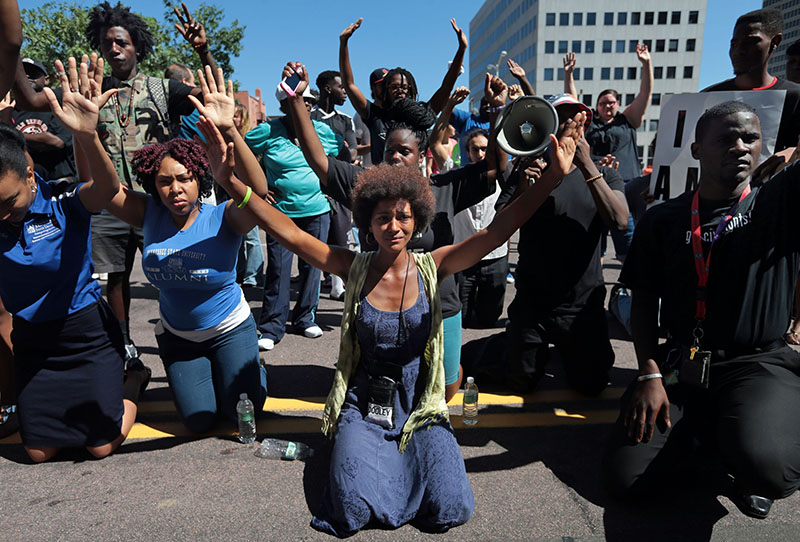 Director's Choice
St. Louis Post-Dispatch
Laurie Skrivan




1 2 3 4 5 6 7 8 9 10 11 12 13 14 15 16 17 18 19 20 21 22 23 24 25 26 27 28 29 30 31 32 33 34 35 36 37 38 39

"SUNNY"

"I am out here because I am part of the masses of people in St. Louis and soon to be in the nation that is exhausted and fatigued with the progression of police genocide, it's not police brutality anymore, it's genocide against young black Americans," said Sunny Ford, during a rally on Tuesday, Aug.12, 2014, in Clayton, protesting the fatal shooting of Michael Brown by a Ferguson police officer. The "Hands up, don't shoot" gesture has become a rallying cry for protesters seeking justice. Some witnesses say Brown had his hands up in the air surrendering when he was shot.