First Place
Marcus Bleasdale
VII / Human Rights Watch / Newsweek
"

We Made a Promise - Never Again

"

7 of 12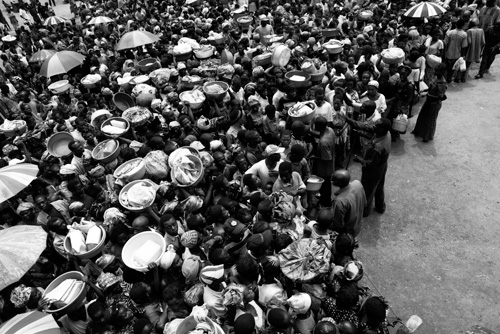 Displaced in Kiwanja wait for food handouts from WFP. Many of these people have not had a decent meal in weeks due to the lack of access to food, due to the insecurity. Aid agencies could not access the regions due to fighting between Government forces and CNDP rebels.