First Place
Marcus Bleasdale
VII / Human Rights Watch / Newsweek
"

We Made a Promise - Never Again

"

3 of 12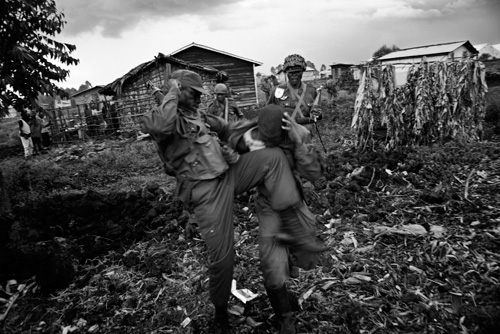 FARDC Troops arrest a drunken soldier who started a firefight in a displaced camp in Kibati. It lasted over half an hour and on person died as a result. Displaced sought shelter in their tents which provide no effective security. Although the soldiers are charged with camp security they often loot, rape and murder its inhabitants.