Paula Bronstein
Getty Images
Paula Bronstein attended Rochester Institute of Technology in New York, graduating with a Bachelor of Fine Arts in photojournalism. Paula started her career as a newspaper photographer in the early 1980s as an intern at the Providence Journal Bulletin, then as a staff photographer in New Haven, Ct. with the New Haven Register. Paula's major influence as a newspaper photographer was the 12 years spent at The Hartford Courant from 1984-96. Bronstein began her freelance career in 1998 in Bangkok, Thailand covered news and feature stories throughout Asia. During her freelance career, Paula has been affiliated with several photo agencies including Black Star, Gamma Liaison, and Tony Stone Images. She joined Getty Images in 2002 as a senior staff photographer. Her photojournalism has been recognized with numerous international awards, which includes placing as Photographer of the Year in the 64th annual POYi competition.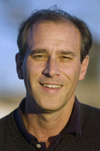 Richard Ellis
Freelance photojournalist
Richard Ellis began his professional career in 1979 as a freelance photographer for United Press International in Washington, D.C. In 1984, he joined Reuters, the British-based global news service, and was nominated for a Pulitzer Prize as part of their team covering the Tiananmen Square protests in Beijing. He was nominated for the Pulitzer a second time as part of the Reuters coverage during the Gulf War. While covering the collapse of the communist regime in Afghanistan, he captured images of the execution of a secret policeman. These resulted in his third nomination for a Pulitzer Prize, the first for his solo images. He worked as a freelance photographer for the Sygma News Agency, covering the presidency of Bill Clinton. While working in Washington, Ellis started the first Internet-based news photo agency called Newsmakers in 1995. In 1999, Newsmakers was acquired by Getty Images and became the foundation of the Getty Images Editorial, which Ellis ran until 2001. He left Getty Images in 2007. He attended the Southern Methodist University in 1978, and the George Washington University from 1979–1982. He currently lives with his wife and two daughters in Charleston, South Carolina where he works as a freelance photographer and consultant to the photo industry.

Melissa Farlow
Freelance photojournalist
Melissa Farlow is a documentary freelance photographer who regularly contributes to National Geographic magazine. For the past 17 years her work has focused on people and culture, landscape and environmental issues — including recent stories on mountaintop removal mining in West Virginia and the Tongass, Alaska's temperate rainforest. Farlow photographed in three African countries for Women in the Material World, a book comparing women's roles in different cultures. She drove the length of Chile, Peru and Mexico for a book on the Pan American Highway, and she photographed a Geographic book titled "Wild Lands of the West" on the Bureau of Land Management. Farlow received journalism degrees from Indiana University and the University of Missouri where she also taught photojournalism. Before magazine freelance, Farlow worked as a staff photographer for The Pittsburgh Press, and The Courier-Journal and Louisville Times. While in Louisville, she was an integral part of a team that won a Pulitzer Prize for photographic coverage of school desegregation. Farlow's images of urban Pittsburgh, PA are part of an ongoing documentary project sponsored by the Heinz Endowment. She lives in Sewickley, PA and Portland, Oregon with her photographer husband Randy Olson.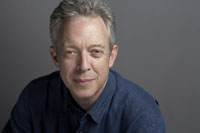 David Griffin
National Geographic – Director of Photography
As the Director of Photography for National Geographic magazine, David Griffin helps shape the photographic direction of the magazine, working directly with contributing photographers from around the globe. Previously he was the Creative Director of U.S. News & World Report, Design Director of National Geographic Books, Associate Director of Layout & Design at National Geographic magazine. Before magazines David honed his journalistic skills at a number of newspapers: The Philadelphia Inquirer, The Hartford Courant, The Everett (Wa.) Herald, and the Columbia (Mo.) Daily Tribune. David has been honored by the National Press Photographer Association, Pictures of the Year International, the Association of Magazine Publishers, the Ohio Newspaper Photographer Association, the Hearst Collegiate Photojournalism Awards, the Washington Art Directors Club, the Society of Newspaper Design, Print, and Communications Arts. David has an undergraduate degree in journalism from Ohio University and is an alumni of the Stanford Professional Publishing program. He is married, has a 12-year-old son, and lives in Arlington, Va.

Roger Lemoyne
Freelance photojournalist
Roger Lemoyne studied film and music at Concordia University, toured Canada with a band and worked in documentary film before turning to photography. Since the early 1990s, he has spent most of his time documenting the conflict, human rights issues, and international aid in the Middle East, Africa and Eastern Europe. His work has appeared in publications ranging from the magazines Paris Match, Life, Time and Macleans to other venues such as Unicef and UNHCR annual reports, the International Conference on War-Affected Children, the 2007 Millennium Summit, Visa pour l'Image, Contact (Toronto) and Gijon (Spain) photography festivals. Lemoyne has been recognized with more than 50 international awards including the Dorothea Lange-Paul Taylor Prize in 2007, the World Understanding Award from POYi in 2006, The Prix Bayeux Calvados in 2006, the Alexia Grant in 2004, Communication Arts, and most recently a grant from the Quebec Arts Council to photograph gold-mining in the Amazon. His first book, "Details Obscurs," a hard look at the effects of conflict on civilians, was published in 2005. A freelancer his entire career, his pictures have been distributed by Gamma-Liaison, Getty Images and currently Redux Pictures of New York. He lives in Montreal with his wife, a physician, and their two young children. "Photography isn't really a career, it is a vehicle for relating to the rest of the world, and the rest of your life."

Brian Masck
Western Kentucky University – Photojournalist-In-Residence
Brian Masck joined the faculty of Western Kentucky University as the Photojournalist-In-Residence in August 2008, and serves at the photo advisor for the Talisman, WKU's yearbook. Masck was Director of Photography & Editorial Systems at The Flint (Mich.) Journal, a 100,000 circulation daily newspaper, from 1999-2006. During his leadership, The Journal was a forerunner in the use of multimedia and recognized with national awards in newspaper editing and photojournalism. He was named Michigan Photo Editor of the Year in 2005, and recently The Journal was named "MPA Newspaper of the Year." Prior to The Journal, Brian worked at the Muskegon Chronicle and was recognized as Michigan Photographer of the Year. Masck served on the Michigan Press Photographers Association board for more than a decade, and is a 12- year volunteer for the Mountain Workshops.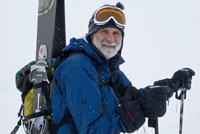 Richard Murphy
Anchorage Daily News - Photo Editor
Richard Murphy's interest in photograph began in high school, chasing fire engines with a camera. He attended Allegheny College spent summers working for the Holyoke (Ma.) Transcript-Telegram as a photographer. Murphy served for a decade as the chief photographer for the Jackson Hole (Wy.) News. During his tenure there the News won the POYi Best Use of Photography Award. For the last two decades Murphy has been the photo editor of the Anchorage (Ak.) Daily News. In that time the newspaper has won several POYi Best Use Awards and a Pulitzer Prize for Public Service. Richard remains a photographer in his spare time, and his personal work is in the permanent collections of the major Alaska museums, as well as many private collections. He lives in Anchorage with his teenage son, Will.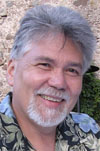 Mike Phillips
After a 38-year career as a newspaper reporter, editor, publisher and corporate executive, Mike Phillips retired in 2006 from the E.W. Scripps Co, which is headquartered in Cincinnati. Phillips led two newspapers to national recognition for excellence in visual journalism: The Sun-Tattler in Hollywood Florida and The Kitsap Sun in Bremerton, Wa. He served for several years as a Society of News Design trainer, teaching short courses and color camps with Bill Ostendorf. As Scripps' Director of Editorial Development, he created training programs that helped managers learn planning, coordination and coaching processes that bridged the verbal/visual divide. He now directs park and green space initiatives for Northern Kentucky's Vision 2015 and is involved in two non-profit start-ups: an interfaith hiring hall for day laborers and an interfaith housing corporation for low-income people. And, completing the circle for someone who was attracted to journalism by a love of writing, he is a serious student of drawing and painting at the venerable Art Academy of Cincinnati. He lives with his wife, Nancye, in Fort Mitchell, Ky.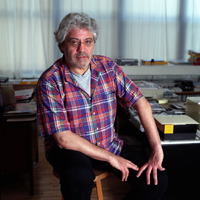 Robert Pledge
Contact Press Images - Director
Robert Pledge, president and editorial director of Contact Press Images, was born in 1942 in London, UK, and moved to Paris, France at the age of 10. A student of West African languages and anthropology, he found his way into journalism as a specialist in African affairs writing for Jeune Afrique and Le Monde Diplomatique. He has since edited highly acclaimed books and catalogues, and curate major exhibitions throughout the world. He commutes between Paris and New York, and is a frequent visitor to China. In 2004, he received the Overseas Press Club of America's "Olivier Rebbot Award" for Red-Color News Soldier, co-authored with Jacques Menasche and photographer Li Zhensheng. He is the president of the W. Eugene Smith Memorial Fund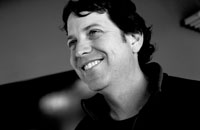 Brian Plonka
Freelance photojournalist
Brian Plonka, 43, is freelance photographer based in the Inland Northwest. Plonka worked at numerous newspapers across the country until being recently laid-off from the Spokesman-Review after 10 years due to staff downsizing. Plonka started his photojournalism career at age 15 in New Castle, PA. Plonka was named POYi Newspaper Photographer of the Year during the 59th annual competition. He has been a 10-time Photographer of the Year in various state and regional competitions and accumulating more than 20 individual awards in previous POY and POYi contests. Plonka has lectured and been a faculty member in numerous contests and workshops. Plonka's wife Kathy is a photographer for the Spokesman-Review. They have a 10 year-old son, Jordan, and live along the shore of Hauser Lake in North Idaho.
Jodie Steck
former Deputy Director of Photography, The White House
Jodie Steck recently ended her four-year run as deputy director of photography at the White House, where she oversaw the editing of the visual documentation of the George W. Bush administration, and led the transition from film to digital photography. Steck began her career in 1977, working at newspapers in Arizona, before being hired as a copy editor at the San Francisco Chronicle in 1997. In 1980, she returned to the photos and served as an editor with the Associated Press in Los Angeles, followed by the director of photography position at the Santa Rosa Press Democrat. In 1992, returning to the AP in Northern California and then as assistant chief of bureau in Los Angeles. Steck worked as the director of photography at the Orange County Register and "worked with a great staff" from 1994 to 1997. Prior to joining the White House, she was deputy director at the Dallas Morning News. Susan, Eddie and Jodie are now in Silver Spring, Md., where they're pondering their next steps.
MODERATORS


Larry Dailey
University of Nevada, Reno – Chair of Media Technology
Larry Dailey holds the Reynolds Chair of Media Technology and is an associate professor at the Donald W. Reynolds School of Journalism, University of Nevada, Reno, NV. There he teaches courses in nonlinear documentary multimedia storytelling, photojournalism and game design for journalists. Previously, he was an assistant professor of journalism and the director of the Digital Media Minor at Ball State University in Muncie, IN. He has also been a journalism instructor at Southern Illinois University - Edwardsville, IL. Prior to that, he taught multimedia and advanced photojournalism courses as a visiting assistant professor at the University of Missouri. Dailey worked for three years as a multimedia producer for MSNBC Interactive, one of the Internet's top news sites. He has been a picture editor for the Associated Press and United Press International in Washington, and has worked as a newspaper photographer and photography department manager. Larry holds a master's degree in photography from the S.I. Newhouse School of Public Communications at Syracuse University. He also holds degrees in journalism and education from the University of Missouri.

Loup Langton
University of Miami, School of Communication – Director of the visual journalism
Loup Langton currently serves as director of the visual journalism program at the University of Miami's School of Communication. His career reflects a balance between creative and research work with a particular passion for Latin America. Langton's newly published book, Photojournalism and Today's News (Wiley-Blackwell). Previously, Loup served as Director of Photography for Copley Chicago Newspapers and helped lead a team that won more photography awards than any other newspaper in the nation and twice produced the Pictures of the Year International "Newspaper Photographer of the Year." While serving as Director of Photography for El Universo, Ecuador's largest newspaper, he helped change the concept of visual storytelling in Ecuador. He also co-directed the Discovering Ecuador book project. This endeavor involving 38 international photographers and editors was published as a hardcover book in English, Spanish and French. He received his Doctor of Philosophy degree from the University of Texas School of Communication in 1995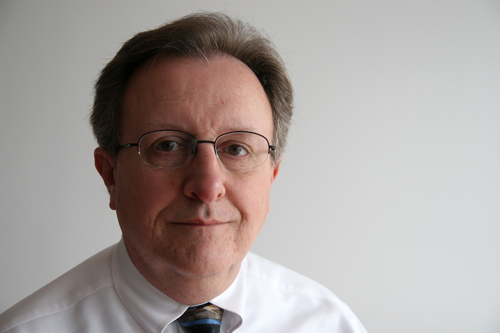 Rick Shaw
Pictures of the Year International - Director
Rick Shaw is director of Pictures of the Year International (POYi), an international photojournalism program affiliated with the Missouri School of Journalism and the Donald W. Reynolds Journalism Institute. Shaw joined the journalism school in 2004 as an assistant professor in the photojournalism sequence, and director of photography for The Missourian, the student-produced daily city newspaper. Shaw's prior newspaper career spans 27 years in visual editing and management. He began as a photojournalist and moved into picture editing, working at a variety of newspapers including The Florida Times-Union in Jacksonville and then The Sacramento Bee for 12 years. At The Bee, he served in a variety of positions including photo editor, assistant director of photography, and later as an assistant news editor. Rick then became the director of photography and graphics at The Arizona Republic in Phoenix, and in 2001 joined the Hartford Courant as their director of design and graphics. He has been recognized with several design and picture editing awards, including Picture Editor of the Year honors in POYi and NPPA competitions. The Sacramento Bee and Hartford Courant both have received the Angus McDougall Overall Excellence in Editing Award. At The Missourian, he directed the student photo editing staff to two consecutive POYi photo editing portfolio awards, competing against professional newspapers nationwide — a third place editing portfolio during the 64th annual competition in 2007, and an Award of Excellence editing portfolio during the 63rd annual competition in 2006. Rick's current master's research thesis relates to online visual journalism, and examines the effects of new organizations' visual personalities with regards to audience perceptions of credibility.