Category: Online Feature Story Editing

First Place
Charles C. Mann & Anand Varma
"Quest for a Superbee"




Second Place
Photographs and Video by David Guttenfelder

Produced by Rodrigo de Benito Sanz, David Furst, Douglas Schorzman and Rumsey Taylor.


"ILLUMINATING NORTH KOREA"




Third Place
By Jamie Shreeve, National Geographic & Photographs by Robert Clark
"This Face Changes the Human Story. But How?"




Award of Excellence
Written by Michael Kimmelman. Produced by Jeremy Ashkenas and Alicia DeSantis. Graphics by Mika Grondahl, Yulia Parshina-Kottas and Graham Roberts. Photography and Video by Damon Winter. Additional Photography by Leslye Davis. Additional Production Soo-Jeong Kang and Margaret Williams
"A New Whitney"




Award of Excellence
Written by Richard Grant, Photos by William Widmer, Photo Editing by Mark Rykoff, Produced by Alex Newman, Editing by Jayati Vora
Al Jazeera America
"Selling the Blues"




Award of Excellence
Meghan Lyden, Joe Amon, Mahala Gaylord, The Denver Post
"Elsa's Story"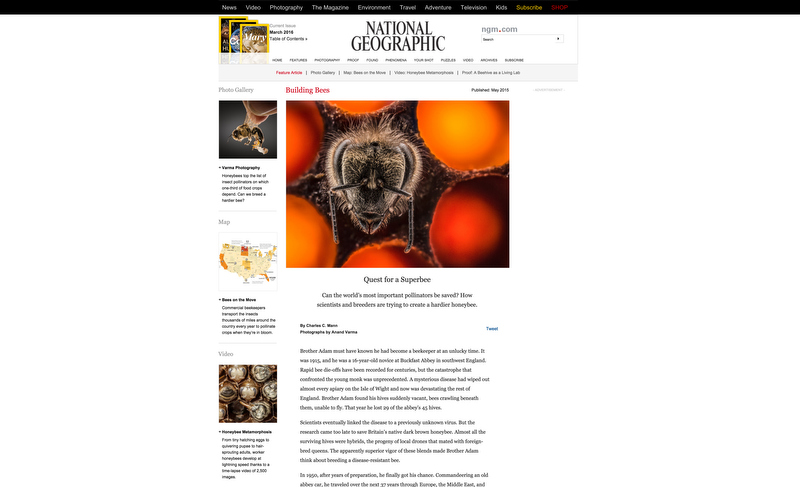 First Place

"Quest for a Super Bee"