First Place
Mahala Gaylord
The Denver Post
"TREY'S TEAM"
Second Place
Sue Jaye Johnson, Marianne McCune, Joe Richman, Samara Freemark, Karen Frillmann, Emily Botein, Paul Schneider, Kathleen Erlich, Kathy Ryan, Chris Turpin
NPR / WNYC / The New York Times / Radio Diaries / PRX
"WOMEN BOX: FIGHTING TO MAKE HISTORY"
Third Place
David Frank & Julie Bosman
The New York Times
"ASHIMA'S ASCENT"
Award of Excellence
Luanne Dietz, Mike Kepka, Carl Nolte
San Francisco Chronicle
"SAN FRANCISCO GIANTS WORLD SERIES PARADE"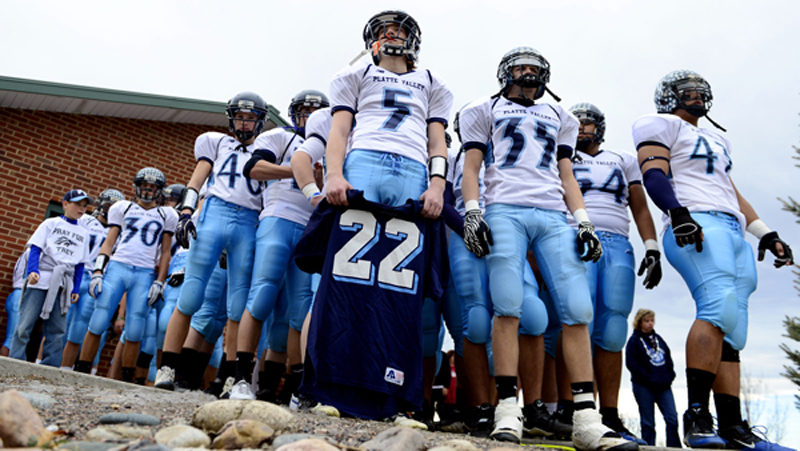 First Place
Mahala Gaylord
The Denver Post



Click here to view the entry where it originally appeared.


"TREY'S TEAM"

In October, at halftime of a Platte Valley High School football game, sixteen-year-old Trey Johnson, a wide receiver and defensive back, sat in a hallway outside the locker room and complained that the top of his head hurt. Johnson had taken a hit to the head during the game and although it did not look like a bad hit, it lead to a concussion, a 12-day-long medically induced coma and a long road towards recovery.