First Place
Liz O. Baylen
Los Angeles Times
"LIFE-CHANGING DOSE"

Second Place
Joe Amon
The Denver Post
"FALLEN ANGEL'S / HEROIN IN DENVER"

Third Place
Jay Janner
Austin American-Statesman
"UNCOUNTED CASUALTIES"

Award of Excellence
Nick Oza
The Arizona Republic
"CHILD ABUSE & NEGLECT"

Award of Excellence
April Saul
The Philadelphia Inquirer
"CAMDEN UNDER SIEGE"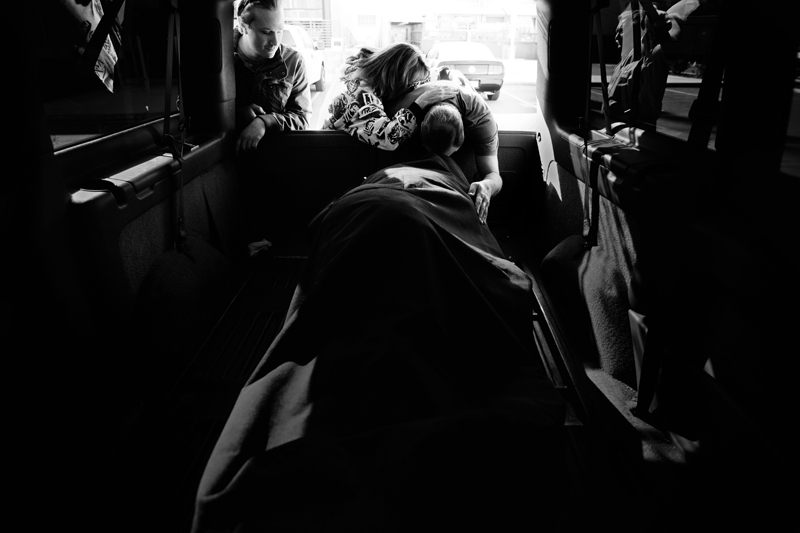 First Place
Liz O. Baylen
Los Angeles Times




In a parking lot outside the coroner's office, Susan and Ray Klimusko see their son Austin's body for the first time since his overdose death. Leaning into the back of a van that will transport him to a funeral home, they weep. His opiate addiction began with prescription drugs, but ultimately progressed to heroin. Authorities attribute a rash of fatal heroin overdoses in their area to an upswing in heroin usage by people who have transitioned from abusing prescription drugs.