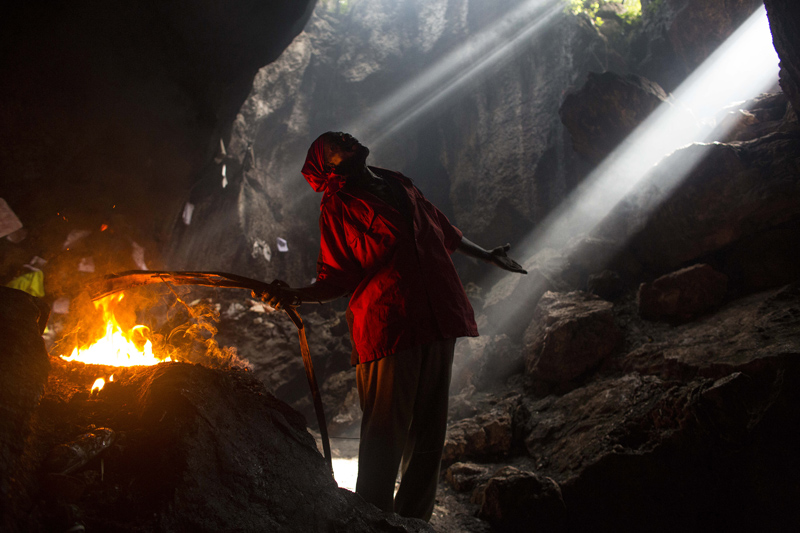 Award of Excellence
Les Stone
Freelance

"VODOU PILGRIMAGE"

A believer in Vodou cries out to the spirits in the beautiful light of this cathedral like cave.

This is an Annual Vodou pilgrimage to the cave of St Francis in Haiti. So far away from most cities that only the true Vodouists come here. The come sometimes from hundreds of miles away by donkey, truck, car or just walking.

The cave consists of 4 main rooms and many sub rooms where every corner contains a Vodou spirit that that gets attention from the congregants.

It's an ancient place were rumored to be sacred to the Taino indians who were here before Columbus discovered Hispaniola. Now used by the decendants of slaves for religious ceremonies.

These believes have evolved over thousands of years coming from Africa and in the past few centuries, in Haiti these beliefs have joined with the catholic church's beliefs and teaching to form an unbreakable bond.