Category: Issue Reporting Picture Story
First Place

"First Sight"

Second Place
Alex Masi
Freelance
"Bhopal: 30 Years of Tragedy"

Third Place
Daniel Berehulak
Getty Images Reportage for The New York Times
"The Ebola Outbreak in West Africa"

Award of Excellence
Fabio Bucciarelli
Freelance
"On the Brink of an Abyss"

Award of Excellence
Tomas van Houtryve
VII photo
"Blue Sky Days - Surveillance and Targeting in the Drone Age"

Award of Excellence
Christian Werner
Freelance
"74. Genocide"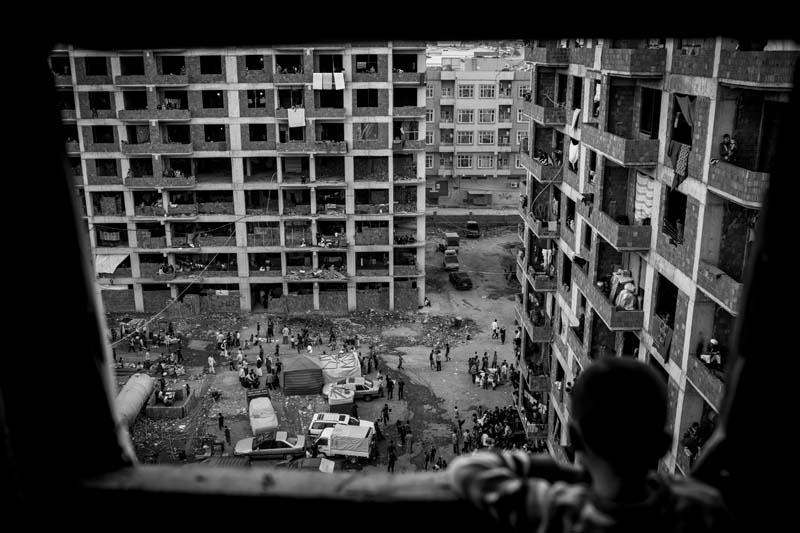 Award of Excellence
Christian Werner
Freelance





Iraq, Zacho - most Yezidi refugees live in Zacho who have fled from the Shingal region that was easily attacked by ISIS troops. They live in destroyed houses, unfinished steel skeletons of skyscrapers. In the high-rise estate around 8000 refugees live in a confined space without food with bacteria-contaminated drinking water. Feces are everywhere.The wind blows through the floors. Many Yazidi refugees have lost everything. Many of them were so desperate that they thought about suicide.