First Place
Annalisa Natali Murri
Freelance
"CINDERELLAS"

Second Place
Aaron Huey
Freelance for National Geographic Magazine
"IN THE SHADOW OF WOUNDED KNEE"

Third Place
Ricardo Garcia Vilanova
Freelance
"SYRIA, TWELVE MONTHS INSIDE THE REVOLUTION"

Award of Excellence
Alejandro Cartagena
Freelance for Newsweek
"LABOR MOVEMENT"

Award of Excellence
Tatiana Plotnikova
Freelance for Russian Reporter Magazine
"THE MARI - THE LAST PAGANS OF EUROPE"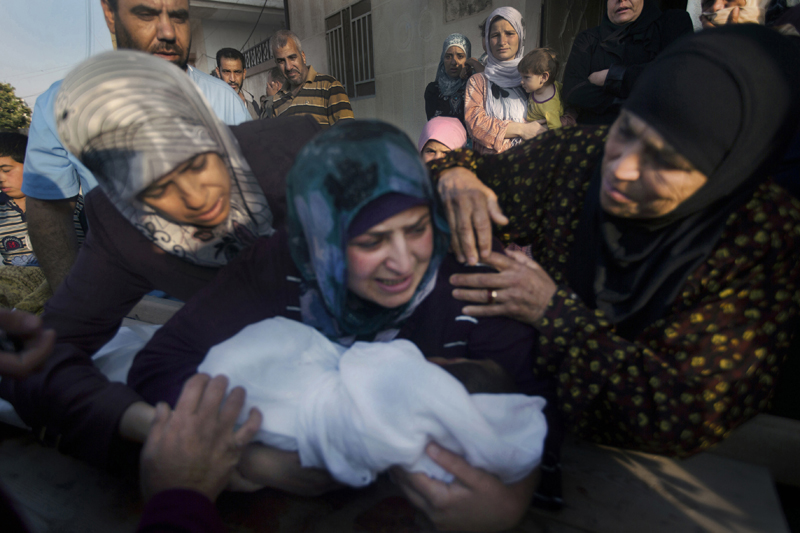 Third Place
Ricardo Garcia Vilanova
Freelance




Sniper kill a children name Yazan Gassan Rezk of 5 years old in acheck point of Al Quasir. The mother with the body of his son before the funeral. Today they killed 6person and 37 wounded in the city by shelling06.21.2012-SYRIA, Al-Qusayr This image shows the body of 5 years old Yazan Gassan Rezk in the arm ofhis mother , allegedly killed by asniper at a check point in !Al Qusayr near the Lebanese border. Al-Qusayr,a rebel stronghold in the province of Homs, was surrounded by forces loyal to PresidentBashar al-Assadwho bombarded the town heavily, as helicopters hovered overhead.