Award of Excellence
Nicole Fruge
San Antonio Express-News
"Between War and Peace: Iraqis in the Crossfire"
1 of 11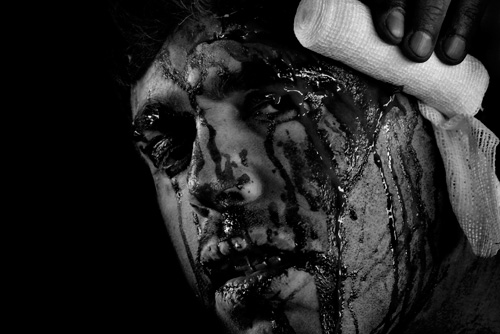 Ordinary Iraqis were promised democracy. Instead, they were caught between a violent insurgency and an occupation by U.S. troops. But after years of killing, an almost surreal calm has taken root. Violence in Iraq has dropped to 2004 levels. The storied surge, Sunni Awakening, and a truce between the Iraqi government and anti-American cleric Muqtada al-Sadr have helped build a fragile peace.