Award of Excellence
Michael Robinson Chavez Los Angeles Times
"Dharavi: Mumbai's Hidden Heart"
1 of 12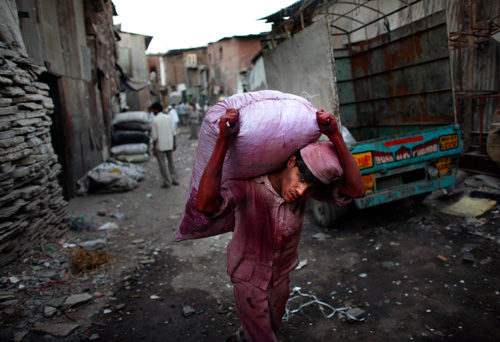 Dharavi in Mumbai is India's largest slum and paradoxically an economic powerhouse, with an estimated 650 million dollars in annual revenue. Settled for generations by the impoverished from throughout India, developers have their eyes on the valuable real estate that lies in the heart of India's commercial capital. A worker from one of the many dye houses in Dharavi carries a sack of color in the industrial zone.