Award of Excellence
Michael Robinson Chavez Los Angeles Times
"Imperium: Georgian Russian War"
1 of 11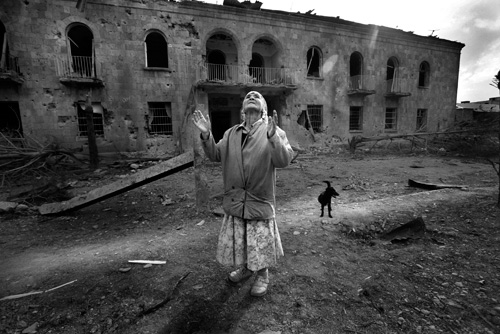 The long simmering disputes between South Ossetia, Russia and Georgia boiled over in August when Georgia bombarded targets in the breakaway republic of South Ossetia. Russia's response was both massive and swift as they drove deep into Georgia culminating in the taking of Gori, a city strategically located in the heart of the country. Residents of the city endured some of the worst of the fighting and occupation that followed. An elderly resident, who survived the 5 days of intense fighting, stands outside of a burned out building near the heart of the city.