Second Place
Kevin German
Luceo Images
"Outside the Rings"


1 of 12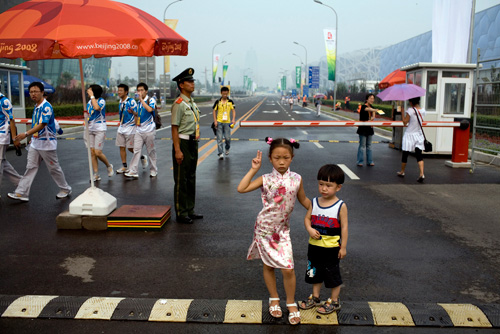 On August 8, 2008, the Beijing Olympic Games began. The choice of China as a host country was the subject of criticism by politicians and NGOs concerned about China's human rights record.
The Games saw 43 new world records and 132 new Olympic records set. Chinese athletes won 51 gold medals altogether, the second largest haul by a national team in a modern, non-boycotted Summer Games.
The local Beijing people gave up the most for the Games. The homeless were banished from the city. The poor were covered by constructed walls. The culture was diluted to welcome Western tourists.