Category: General News
April Saul / Freelance
"Mourning Macho"
Tyler Hicks / New York Times
"Amal Hussain"
Dar Yasin / Associated Press
"Wailing Relatives"
Mohammed Asad / Freelance
"The Martyr Child"
Mohammed Salem / Reuters
"Gaza protests"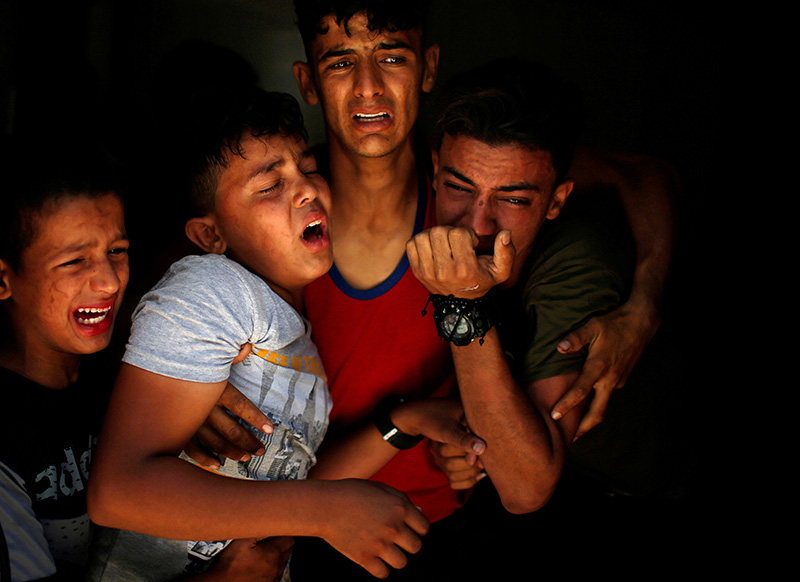 Award of Excellence
"Gaza protests"
Relatives of a Palestinian, who was killed at the Israel-Gaza border, react at a hospital in Gaza City, June 18, 2018.
What became known as the "Great March of Return" dominated the headlines for months.
The primary stated purpose of the protests was to revive a demand by refugees for the right to return to lands that Palestinians were driven from or fled when Israel was founded in 1948. Israel has ruled out any such right, concerned that the country would lose its Jewish majority.
But the immediate factor was Palestinian anger at U.S. President Donald Trump's decisions on Dec. 6 last year to recognize Jerusalem as the capital of Israel and to begin preparations to move its embassy to the city that is sacred to three of the great monotheistic faiths: Judaism, Christianity and Islam.