Statement of Judging Ethics
Pictures of the Year International selects judges who maintain the highest journalistic and ethical standards. We have confidence that these same values will apply as jurors for POYi. We recognize that our profession is a close network and that the judges are also working journalists. So, we carefully research and consider any potential conflicts and then counsel all the members about their obligations to be fair and impartial. Any judge with entries in a category are asked to recuse themselves. The entire three weeks of judging is an open forum for anyone to quietly observe the process. POYi conducts the annual competition with complete transparency and integrity.
NEWS DIVISION
February 5 - 9
Session includes Spot News, General News, Features and Portraits,
plus the premiere award for Newspaper Photographer of the Year.
Dave LaBelle
Photographer, Author, Teacher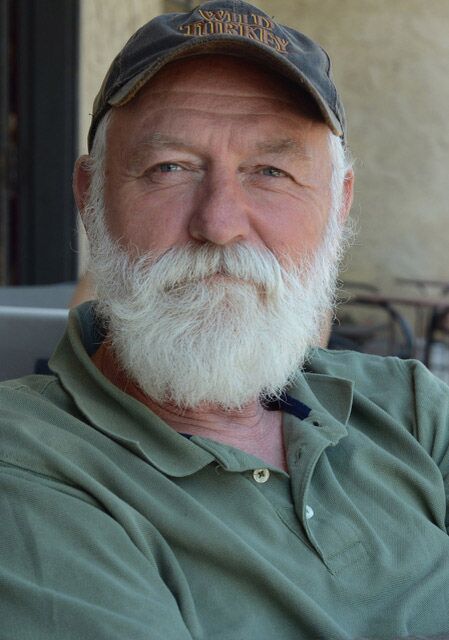 Throughout his 45-year career, Dave LaBelle has been a photographer, editor, teacher, author and lecturer. Afterbeginning at the Ventura County (California) Star-Free Pressas a weekend sports shooter and lab man while still in highschool in 1969, LaBelle has worked for 20 newspapers and magazines in nine states, including the Anchorage Times, San Bernardino Sun-Telegram, The Chanute Tribune, Ogden Standard-Examiner, The Sacramento Beeand the Pittsburgh Post-Gazette, where he was assistant managing editor for photography. LaBelle's love for feature photography and his ability to hunt out feature ideas has helped him win numerous awards. At 19, he was the National Press Photographers Association Region 10 Photographer of the Year, an honor he repeated the next two years. He was runner-up to W. Eugene Smith for the first Nikon World Understanding award in 1974 and runner-up for the NPPA National Photographer of the Year award in 1979. In 1991, NPPA honored LaBelle with the Robin F. Garland Award for photojournalism education. LaBelle has written four books, including "The Great Picture Hunt."And in 2002, the Photographic Society of America Inc. honored LaBelle with the International Understanding Through Photography award. LaBelle has also taught photojournalism at Western Kentucky University, the University of Kentucky and directed the photojournalism sequence at Kent State University in Kent, Ohio, from 2010 thru 2016. Although he is now "retired," LaBelle teaches as an adjunct professor atKent State, writes a monthly photography column for Oregon-based Ruralite, contributes to Florida Currents magazine, and writes a monthly blog at bridgesandangels.wordpress.com. In his words, "My life's mission is to use the gifts God has blessed me with to be a blessing on others in any way I can."
Francine Orr
Photographer, Los Angeles Times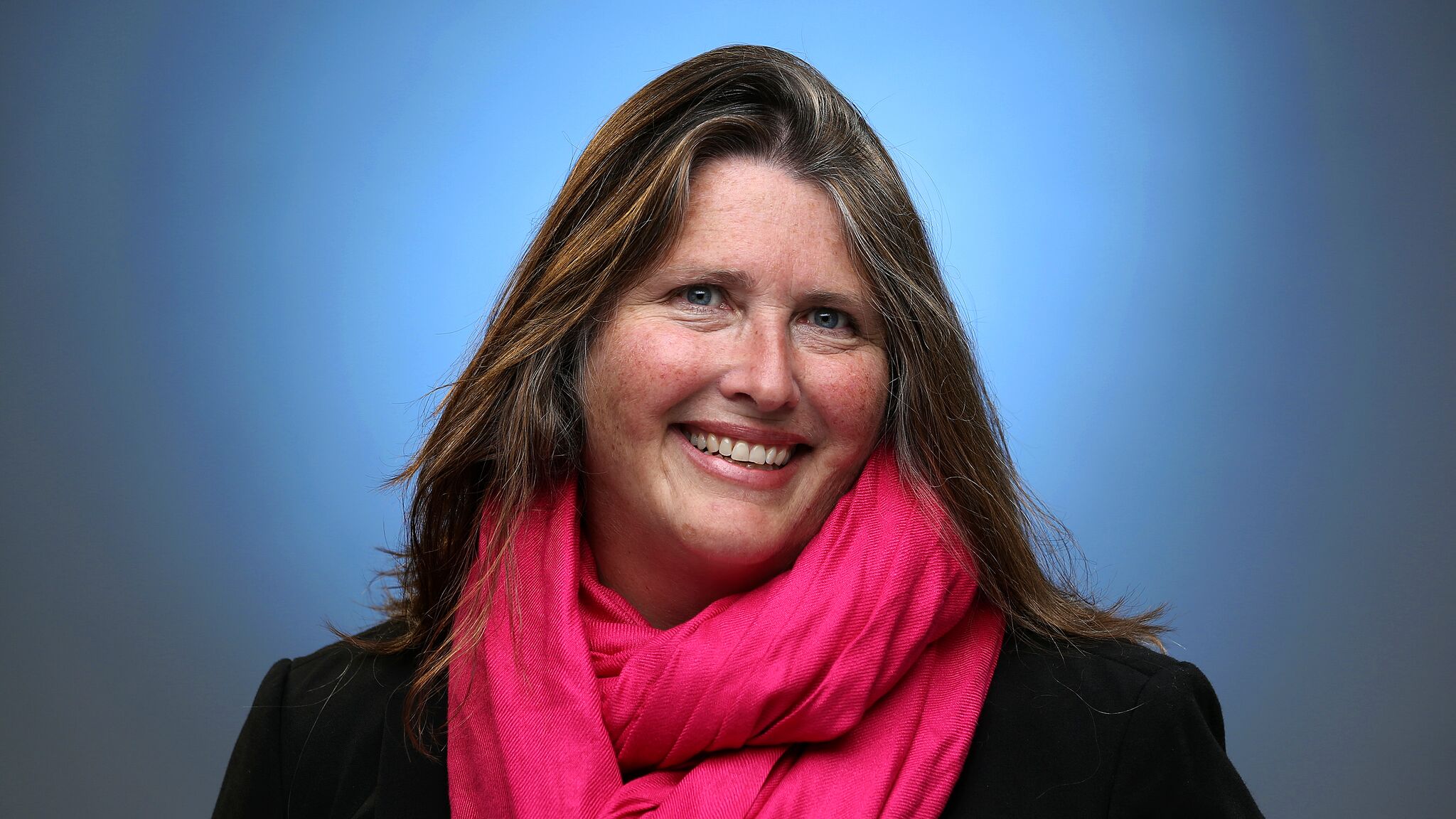 Francine Orr has been a staff photographer for the Los Angeles Times since 2000. Previously, she was as a staff photographer at the Kansas City Star. Orr served as a Peace Corps volunteer in Yap, Federated States of Micronesia. While there, she learned how to be a quiet observer and gained a love for stories. She has worked extensively in the Pacific Islands, Africa and Asia, focusing on poverty, corruption, HIV/AIDS and victims of rebels, rape and the Asian tsunami. Her six-part series "Living on Pennies,"inspired readers to donate tens of thousands of dollars to aid agencies working in Africa. In 2012, she was a Pulitzer Prize finalist in Feature Photography. Other awards include the CaseyMedal for Meritorious Journalism, honored byInvestigative Reporters and Editors (IRE), Center for Public Integrity's Daniel Pearl Award, Pictures of the Year International, National Press Photographers Assn., Society of Newspaper Design, Sigma Delta Chi Award for Public Service, Harry Chapin Award, Los Angeles Press Club, National Headliner Award, Sidney Hillman Award, and Los Angeles Times Editorial Awards. Orr was born and raised in Colorado and earned a bachelor's degrees in both history and art from the University of Saint Mary in Leavenworth, Kan.

Rick Loomis
Photographer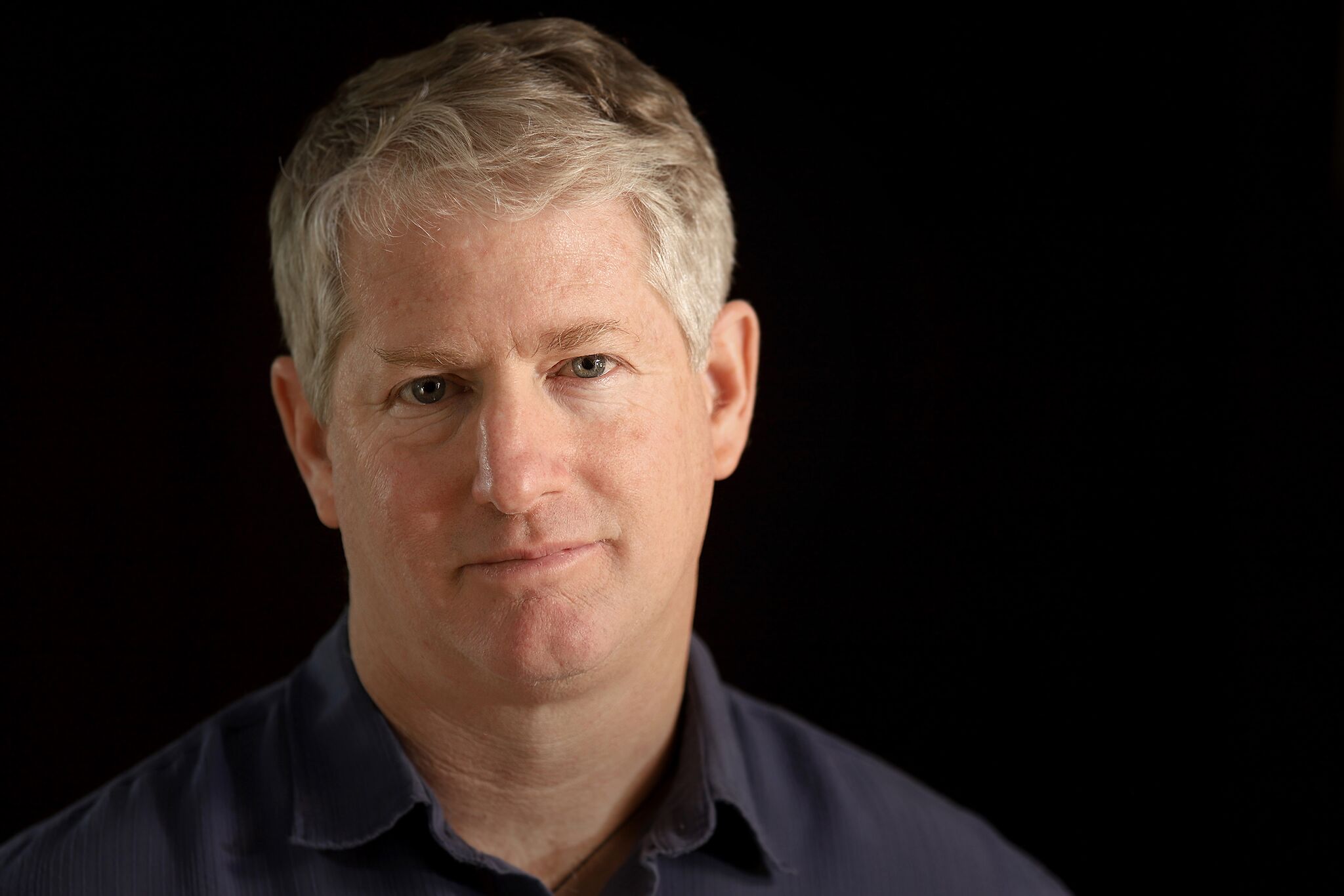 Rick Loomis is a New York area-based freelance photojournalist. Before leaving his positionin 2017, Loomis had been a staff photographer for the Los Angeles Times for more than 20 years.He has been recognized with the Pulitzer Prize - in 2007 (named) and in 2016 (team).Loomis 'work runs the gamut of daily newspaper assignments, but two major themes - the environment and world conflict have shaped his career. His sensitive eye draws viewers into situations they might not otherwise witness as he strives to capture the humanity of ordinary people under extraordinary circumstances. In 2007, Loomis was awarded the Pulitzer Prize for a year-long project that documented the ills of the planet's oceans. He took readers into some of the world's most pristine, isolated underwater environments but also into less attractive locales like human sewage outflows and sea urchin barrens. In pursuit of other environmentally based stories, he has camped out on the Alaskan tundra, trekked through the jungles of Uganda and rappelled from the cliffs of the rugged Oregon wilderness. Loomis was one of the first journalists on the ground covering the war in Afghanistan in 2001. He then committed much of the next decade telling the story of America's wars in both Afghanistan and Iraq. He then followed the story home as the U.S.-led wars waned, doing in-depth projects on PTSD, soldier suicide and VA deficiencies. He covered the Arab Spring revolutionary movements in Egypt, Bahrain, Tunisia and Libya as well as chronicling other significant global news events like the earthquake in Haiti,Hurricane Katrina in the U.S. , religious cleansing in the Central African Republic and the Syrian refugee crisis. Loomis has been recognized as the National Press Photographers Association's Photographer of the Year and been a POYi Photographer of the Year finalist four times. He's also been awarded the John B. Oakes Award for Distinguished Environmental Journalism, the Society of Professional Journalists Sigma Delta Chi award (twice), the Scripps Howard Foundation National Journalism Award (twice), and the Robert F. Kennedy Award (twice). In 2014, he became the 96th inductee into Western Kentucky University's Hall of Distinguished Alumni, the highest honor the university can bestow upon an alumnus. Loomis regularly guest lectures at universities and other institutions and also enjoys teaching and mentoring through workshops and class environments.He graduated from Western Kentucky University lives in New Jersey with his wife Liz O. Baylen, and their young son Casey.
C.W. Griffin
Photographer, Author, Teacher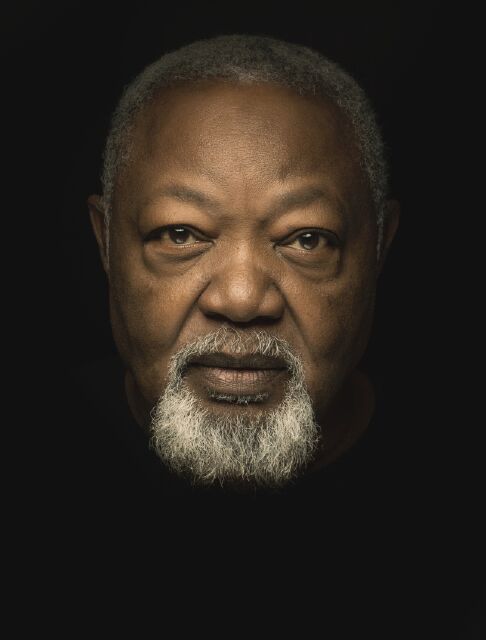 C.W. Griffin is a retired photojournalist who worked in Miami teaching at the University of Miami for 12 years while on staff at The Miami Herald for 31 years. He is the recipient of numerous awards. While serving in the military Griffinwas the first African-American photographer to be named Military Photographer of the Year, which includes all branches of the military worldwide. His work has appeared in many books and magazines such as National Geographic Magazine, Smithsonian and Time. Griffin's work has appeared in numerous volumes of the coveted 'Day in The Life' series, which invited the top 100 photojournalists in the world to various countries to create a book from a one-day shoot. His work has been included in major photography exhibits in such galleries as the Brooklyn Museum of Art, The Corcoran Gallery of Art (now the National Gallery of Art in Washington, D.C.) and the Historical Museum of Miami. He was also represented in the book and exhibit, 'Contemporary Black Photographers', 'Songs of My People.' A book of his photos, "Miami: In Our Own Words," opened the Miami's Centennial Celebration at the International Book Fair. Griffin was a member of The Miami Herald staff that was awarded the 1993 Pulitzer Prize in Public Service for their coverage related to Hurricane Andrew. In 2006, Griffin and fellow photojournalist Carl Juste were named as Pulitzer finalists for their coverage of the Haiti election.
SPORTS DIVISION
February 10 - 12
Session includes Sports Action, Sports Feature, Sports Picture Story,
and the premiere award for Sports Photographer of the Year.
Damian Strohmeyer
Photographer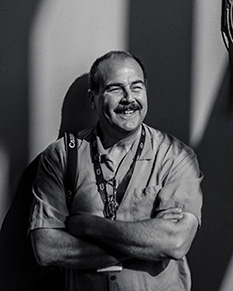 Damian Strohmeyer is a Boston based photographer, educator, and consultant who works in the commercial, advertising and editorial photography markets photographing everything from portraiture and fast-moving sports to documentary and feature photography projects. Strohmeyer has worked at the Topeka Capital Journal and The Denver Post and has been affiliated with Sports Illustrated magazine for more than 20 years, where his work has been featured on the cover 71 times. He has covered many major sporting events, such as The World Series, The NCCA Basketball Tournament, The World Cup, The Stanley Cup, The Olympics and 27 Super Bowls. Strohmeyer's work has been recognized by POYi, National Headliners Awards and The Pro Football Hall of Famer. He is a member of Canon's "Explores of Light" program and a frequent speaker. He makes his home in the Boston suburbs with his wife Joanne Rathe, a Boston Globe photographer. Their children Jessye and Zachary live and work in San Francisco. Their youngest daughter Leah is a first year student at the University of Kansas.


David Eulitt
Photographer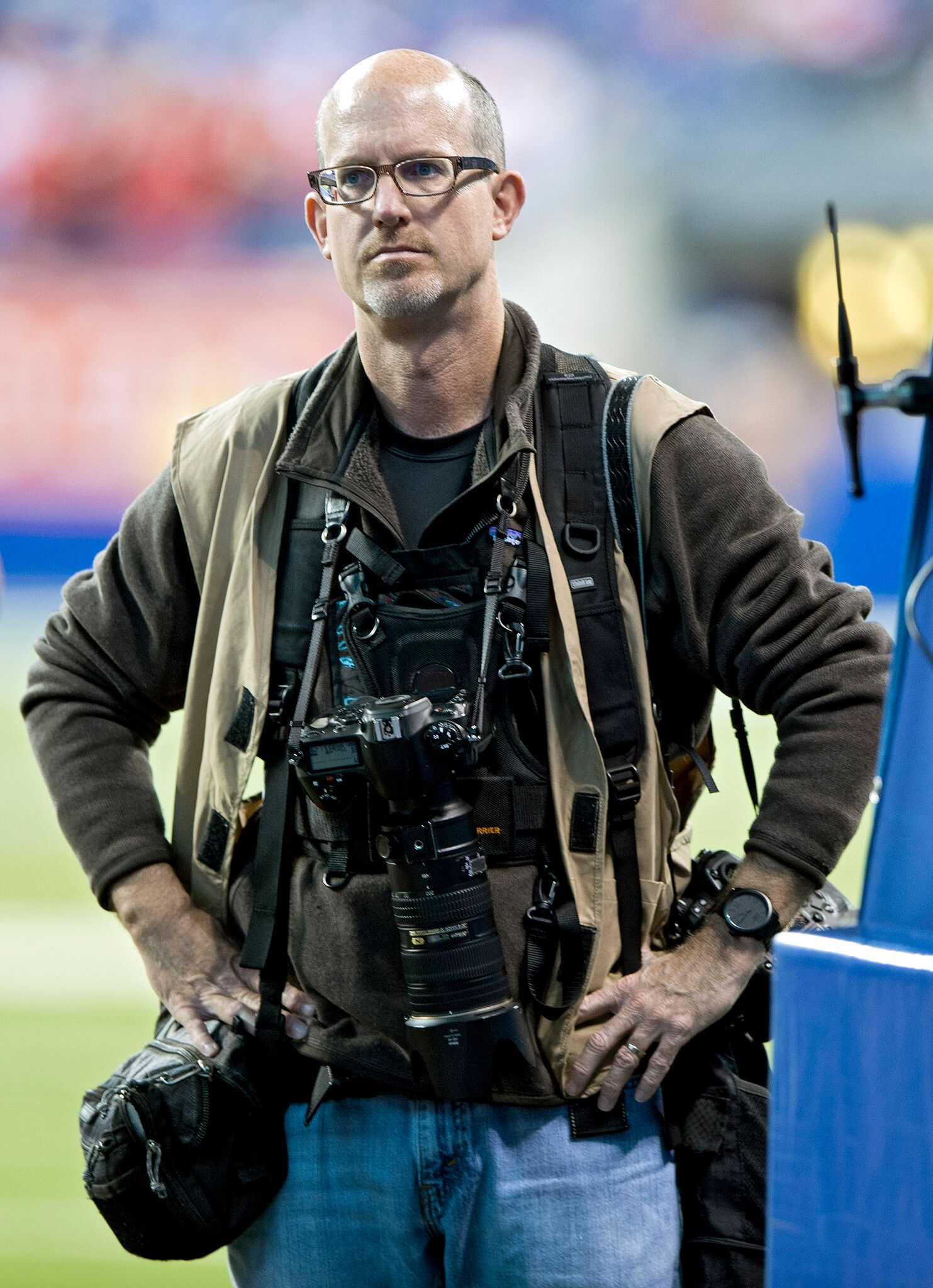 David Eulitt is an award-winning photographer with more than three decades of photojournalism experience. A graduate of the Missouri School of Journalism, Eulitt began his career at the San Bernardino Sun in California, where he worked as a staff photographer from 1989 to 1992. Eulitt then moved to Topeka, Kan., to join the staff of the Topeka Capital-Journal. In 1993, Eulitt won the Robert F. Kennedy award for photojournalism for his coverage of the 1992 Paralympic Games in Barcelona. In 1995, he was named the NPPA Region 7 Photographer of the Year. In 2002, Eulitt moved back to his home town of Kansas City, Mo., to work for the Kansas City Star. There, he covered the Kansas City Chiefs, two World Series by the Kansas City Royals (2014 and 2015), the Joplin tornado of 2011 and the Summer Olympic Games in Athens, Beijing, London and Rio de Janeiro. In recent years, the Star made a company-wide transition into video and, in 2017, Eulitt won a regional EMMY® award from the Mid-America Chapter of the National Academy of Television Art and Sciences (NATAS). In 2018, Eulitt is starting a new career path as a corporate photographer and videographer for Midwest Health in Topeka.
Elsa Garrison
Photographer, Getty Images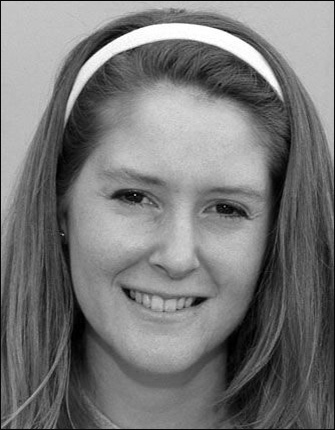 Elsa Garrison is a staff photographer for Getty Images and is based in NewYork City. She began her career in Los Angeles with the sports photo agency All sport in 1996, which was acquired by Getty Images in 1998. As a staff photographer, Elsa has covered a broad range of sporting events such as the Super Bowl, NCAA hockey, NBA finals, Stanley Cup finals, World Series, men's and women's World Cup, Summer and Winter Olympic games and U. S. Open Tennis. Her work has been published in publications around the globe including The Sunday Times (London), The Globe and Mail (Canada), The New York Times, The Washington Post, The Los Angeles Times, Sports Illustrated, ESPN the Magazine and many websites. She currently lives in New Jersey with her husband and their adorable dog Daisy. She is a graduate of the Missouri School of Journalism.

Toni Sandys
Photographer, The Washington Post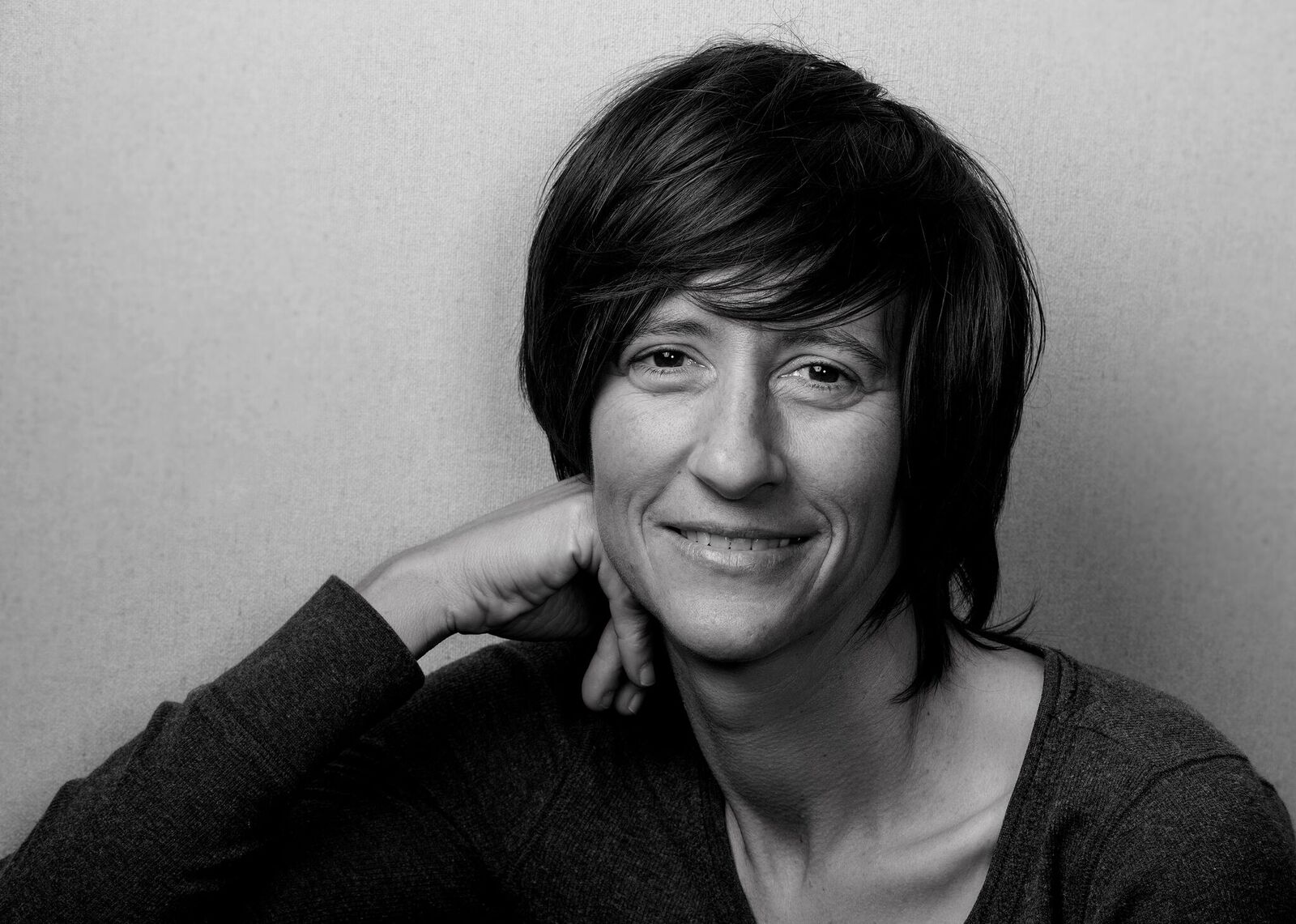 Toni Sandys fell in love with sports photography as a high school senior sitting in the photo wells at the Syracuse Chiefs alongside staffers while interning at the Syracuse Newspapers.A 1994 graduate of Western Kentucky University, Sandys began her career at the Macon Telegraph (Macon, GA) where she covered both the minor league Macon Braves and the Atlanta Braves during their successful 1995 Word Series Championship. From Macon, Sandys worked for St. Petersburg Times until joining The Washington Post as a dedicated sports shooter in 2004. On any given day, Sandys can be seen on the sidelines of a high school, college or professional sporting event. Throughout her career Sandys has covered major sporting events, everything from state high school championships to the Olympics. Sandy's photographs have been recognized with awards in numerous contests including the White House News Photographer's Association and the NFL Hall of Fame.
REPORTAGE DIVISION
February 14 - 17
Session includes Issue Reporting picture stories,
World Understanding and Community Awareness long-form projects,
Science & Natural History, Books, and the premiere award for Photographer of the Year.
Loup Langton
Turner Professor, Western Kentucky, Photographer, Author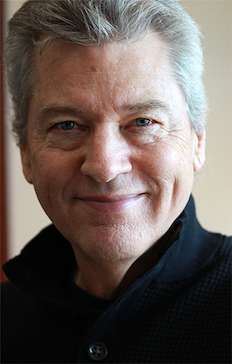 Loup Langton served as Director of the School of Journalism & Broadcasting at Western Kentucky University from 2011 until 2017 and has recently been appointed as the School's Turner Professor. His career reflects a balance between professional and creative work as well as research with a particular passion for Iberoamerica. His book, Photojournalism and Today's News, continues to receive excellent international reviews and is used in college classrooms across the Americas and Europe. Langton and Ecuadorian friend Pablo Corral Vega created and direct the POYLatam visual journalism contest that is the largest and most prestigious contest of its kind in Iberoamerica. Langton and Corral also co-directed the highly successful Descubriendo Ecuador book project and have organized a number of prestigious workshops throughout Latin America. As Director of Photography for Copley Chicago Newspapers, Langton helped lead a team that twice produced the Pictures of the Year International Newspaper Photographer of the Year, and as Director of Visuals for the newspaper El Universo, he helped change the concept of visual storytelling in Ecuador. As a freelance photographer and editor Langton contributed to several photographic books and was published in numerous international publications. In addition, his work has appeared in exhibitions in New York and Washington, D.C. Langton served on faculty at the University of Missouri School of Journalism and at the University of Miami School of Communication. He received his Doctor of Philosophy degree from the University of Texas School of Communication in 1994.
Sarah Leen
Director of Photography, National Geographic Magazine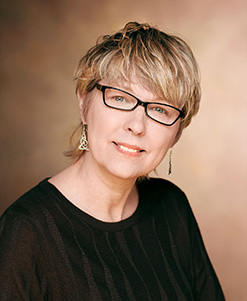 Sarah Leen is the Director of Photography for National Geographic Magazine and Partners. Prior to joining the National Geographic staff in 2004 as a Senior Photo Editor she worked as a freelance photographer for nearly twenty years publishing 16 stories and five covers of Nat Geo magazine. Leen graduated with a BA in Fine Arts in 1974 from the University of Missouri, Columbia and continued with graduate studies at the University of Missouri School of Journalism. Leen was the College Photography of the Year in 1979 and interned at the National Geographic magazine. She worked as a staff photographer for the Topeka Capital Journal and the Philadelphia Inquirer until 1988 when she began her freelance photography career. Leen has won numerous awards for her photography and editing in the Pictures of the Year (POYi) and the World Press Photos competition. In 2003 the lead photo for her fifteenth article for the National Geographic magazine, "Skin: The Body's Edge", was awarded second place in the Science and Technology category of the World Press Photos competition. In 2007 and 2008, she won first place Magazine Picture Editing Portfolio from POYi and second place in 2011. Her team of photo editors won the Angus MacDougall Award for Excellence in Editing in 2015 and was a finalist in 2016. She has juried numerous contests including Pictures of the Year International, Lens Culture, The W. Eugene Smith Grants and the Getty Images Editorial Grants and the World Press Joop Swarts Masterclass. Leen has taught photography and editing workshops at the Missouri Photo Workshops, the International Center for Photography in New York, the Maine Photographic Workshops and the Palm Beach Centre for Photography. In 2010 Leen curated National Geographic's Water is Life exhibit at the Annenberg Space for Photography in Los Angeles, the Beyond the Photograph exhibit at the National Geographic Society headquarters in 2011 and The Power of Photography: National Geographic 125 Years in 2013 at the Annenberg Space.


Jerome Delay
Africa Chief Photographer, Associated Press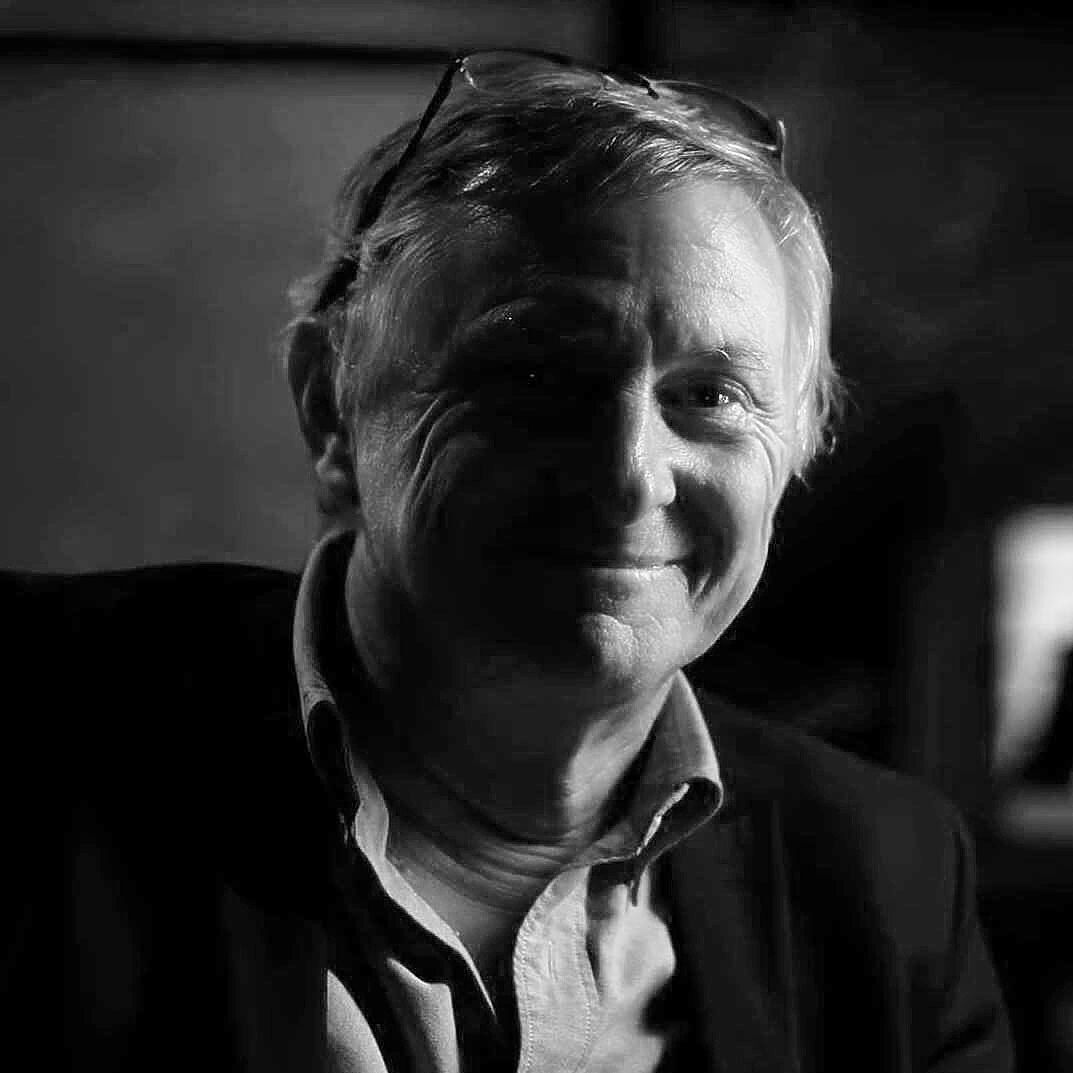 Jerome Delay is the Associated Press chief photographer for Africa. After working as an AP stringer in Denver and as a staff photographer for Agence France-Presse (AFP) in Washington, D.C., Delay joined the AP's Jerusalem bureau in 1991. He is now based in Paris and Johannesburg. Delay has covered the White House, the Calgary Winter Olympics, World Cup soccer as well as conflicts all over the world: the Middle East (Israel, Palestine, Lebanon, Iraq), Africa (Somalia, Ethiopia, Rwanda, the Congo, Mali, Chad, Sudan, Ivory Coast, Lybia, Central African Rebublic, Burundi, Nigeria), the Balkans (Bosnia, Kosovo, Albania, Macedonia, Serbia), Northern Ireland, Haiti, Kashmir and Afghanistan. His work has been recognized by the PO, Atlanta Photojournalism Seminar, Eisie Awards, White House News Photographers Association, APME Awards, National Headliners Awards, The Overseas Press Club, International Photos of the Year, the Excellence in Journalism award, the Bayeux war correspondents award and was nominated for the 2015 Visa d'or News. Delay has been named as a Pulitzer Prize finalist two times. He is also a recipient of AP's top internal award, The Gramling Award for Journalistic Excellence, for his coverage of the second Gulf war. His images have been published around the world and displayed in major exhibitions on three continents, including the Council on Foreign relations in New York, the Visa Pour L'Image photojournalism festival in France and the Lagosphoto festival in Nigeria.

Daniel Rodrigues
Photographer

Daniel Rodrigues is the 2017 Ibericoamerican Photographer of the Year in POY LATAM. Created in 2011 in cooperation with POYi, the contests honors "excellence in documentary and artistic photography in Latin America."An award-winning freelance photographer, Rodrigues has won in World Press Photo, POYi and NPPA's Best of Photojournalism contests. Rodrigues spent his early childhood in France before moving to Portugal at 10 years old, where is currently living. His assignments take him all over the world. Since 2015, Rodrigues was worked as a contributing photographer to The New York Times.


VISUAL EDITING DIVISION
February 19 - 22
Session includes visual editing for genres in Multimedia, Online,
and Print editing for News, Issue Reporting, and Feature stories,
plus the premiere award for the Angus McDougall Overall Excellence in Editing Award.

Kathy Kieliszewski
Director of Photography and Video, Detroit Free Press, Co-founder and Artistic Director, Freep Film Festival

Kathy Kieliszewski made her first multimedia piece with an 8-track player, a cassette tape, a vinyl record and a bunch of still pictures cut out from teen magazines. It was 1986 and she knew then she wanted to tell stories for a living. More than 30 years later, she is still telling stories as the photo and video director at the Detroit Free Press and a four-time National Emmy Award-winning journalist and documentary filmmaker. Kieliszewski joined the Free Press in 2003, after working for a decade as a photojournalist. In 2004, she was named Picture Editor of the Year by the Michigan Press Photographers Association (MPPA). Both Kieliszewski's photo and video work have been acknowledged by the Michigan chapter of the National Academy of Television Arts and Sciences (NATAS), Edward R. Murrow Awards, the National Headliner Awards, the Webby Awards, the DART Awards, the National Association of Black Journalists, NPPA's Best of Photojournalism competition and the University of Missouri's Pictures of the Year International. She is co-founder and artistic director for Freep Film Festival, a documentary film festival in Detroit. She has also worked as producer and writer on a number of documentary films including "Packard, The Last Shift," "Accidental Activists," and the highly acclaimed "12th and Clairmount. "She is currently producing a documentary for the USA Today Network and President Trump's proposed border wall called "The Wall."

Dai Sugano
Photographer, The Mercury News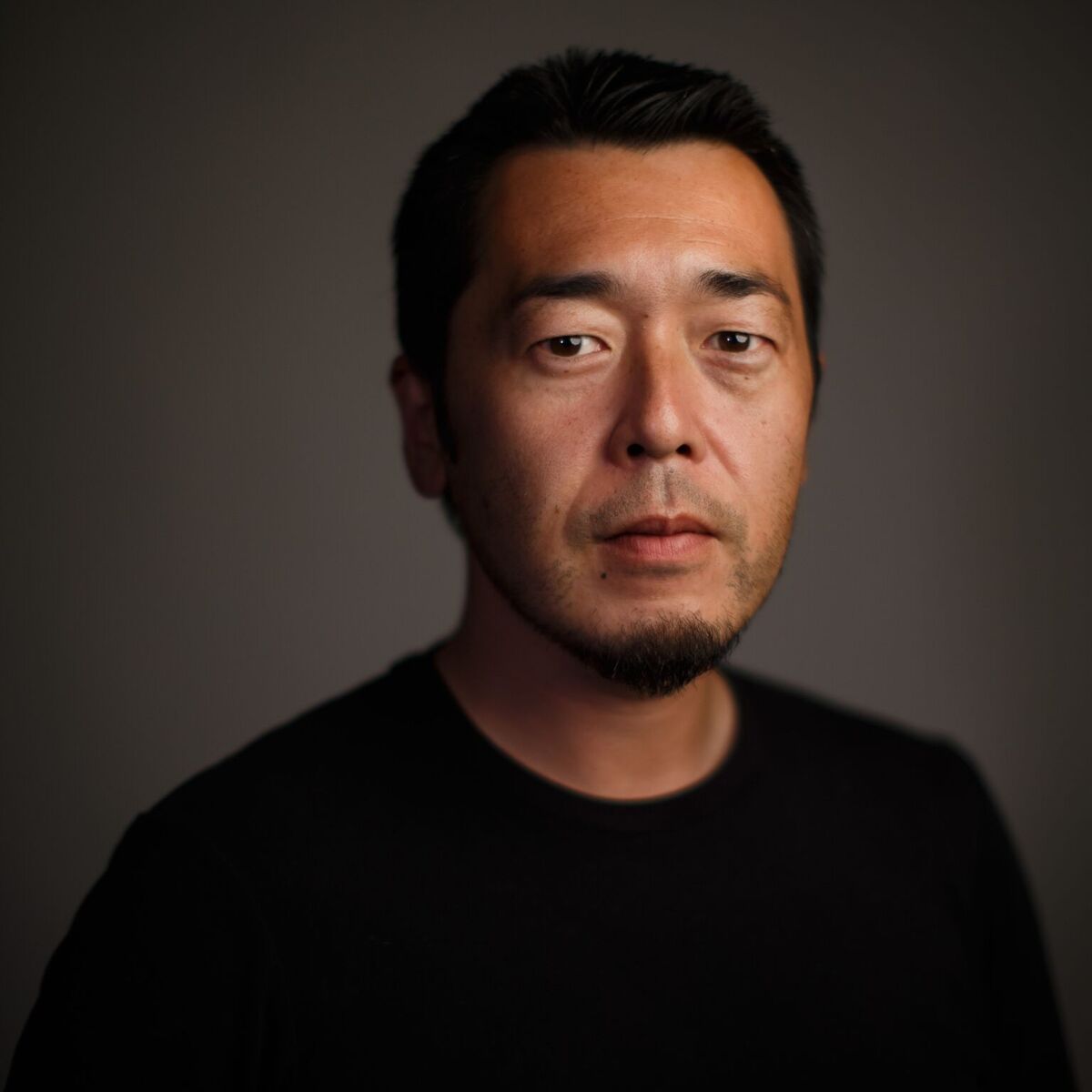 Dai Sugano is an Emmy Award-winning photojournalist and senior multimedia editor at The Mercury News (San Jose, Calif.), where he covers a wide range of assignments, produces videos and shoots in-depth projects. His work has included "Drugging Our Kids," a 40-minute investigative documentary on the use of psychotropic drugs on California's foster children; "Torn Apart," a documentary on a Bay Area family divided by immigration enforcement; and "Uprooted," a documentary about the displacement of mobile home residents. He has also covered economic inequality in China, poverty in India and the struggles of Hmong refugees starting their lives anew in America. His work has earned a national News and Documentary Emmy Award (2008), two National Edward R. Murrow Awards (2014, 2015) and a Judge's Special Recognition for Documentary Project of the Year from POYi (2015). He has been a finalist for the Pulitzer Prize in Feature Photography (2004, Team Entry) and has been recognized by various journalism organizations including Editor & Publisher, Best of the West, SND and the National Press Photographers Association. In this ever-changing newspaper industry, Sugano is a visual advocate and coach, pushing the organization to experiment with new ideas, including After Effects animation, live streaming and finding better ways to engage audiences.
Scott Thode

Editorial Director, Visura.co, Teaching Coordinator, NYC SALT Photographer, Editor, Curator
Scott Thode is the teaching coordinator at NYC SALT a non-profit organization in New York City working with underserved high school students teaching them photography and getting them on a college path. He is also the Editorial Director at Visura.co. Scott is an independent curator and editor. He co-curated with Kathy Ryan LOOK3 Festival of the Photograph 2015. He was the Visuals Editor for E.O. Wilson's Life On Earth, a new and innovative Biology E-Text Book along with a new E-Text Book on Malaria. He was also the editor of VII The Magazine for three years. He is on the Board of LOOK3 Photo Festival in Charlottesville, Virginia. In 2011 Scott co-curated the festival with Kathy Ryan. Scott was the Deputy Picture Editor at Fortune Magazine. Scott also co-curated with Kathy Ryan Goin' Mobile at Cortona On The Move Photo Festival in Cortona Italy. In September of 2012 Scott along with Kathy Ryan co-curated for The School Of Visual Arts Myths and Realities. On July 4th, 2012 Scott debuted a video piece he created for the Homecoming Project in Austin Texas. The film looked at the U.S. Military personnel at war and at home and was accompanied by a live performance by the Austin Symphony Orchestra. In February of 2012 Scott was a curator at the inaugural Photofest Queretaro in Queretaro, Mexico. At Photofest he created three unique exhibits and three 360-degree videos that were exhibited in a dome specially built for the festival. He was nominated for a Lucie Award as Photo Editor of the Year. As a photographer Scott was the recipient of numerous photography awards and his work has been exhibited at Visa Pour L'Image in Perpignan, France, The Bienalle Internazionale di Fotografia in Turin, Italy and The Colonnade Gallery in Washington, D.C. Scott teaches at The School of Visual Arts. He participates in many photo symposia, workshops and judges numerous Photography Awards. Scott lives in New York City with Kathy and their daughter, Sylvie.




Marcia Allert
Director of Photography, The Dallas Morning News

Marcia Allert is the Director of Photography for The Dallas Morning News. She joined the organization in October 2016 and oversees a team of award-winning photographers, videographers, and picture editors. The team works closely with the editorial department to produce visual journalism that diversifies and deepens the storytelling. In 2017, her team won National Headliners, ASNE, and Texas APME awards for their coverage of the Dallas police shootings. Allert has also worked at the Associated Press, ABC News, The New York Times and The Daily Beast. Allert graduated from NYU Tisch School of the Arts with a BFA in Photography.