Statement of Judging Ethics
Pictures of the Year International selects judges who maintain the highest journalistic and ethical standards. We have confidence that these same values will apply as jurors for POYi. We recognize that our profession is a close network and that the judges are also working journalists. So, we carefully research and consider any potential conflicts and then counsel all the members about their obligations to be fair and impartial. Any judge with entries in a category are asked to recuse themselves. The entire three weeks of judging is an open forum for anyone to quietly observe the process. POYi conducts the annual competition with complete transparency and integrity.
NEWS DIVISION
February 6 - 10
Session includes Spot News, General News, Features and Portraits,
plus the premiere award for Newspaper Photographer of the Year.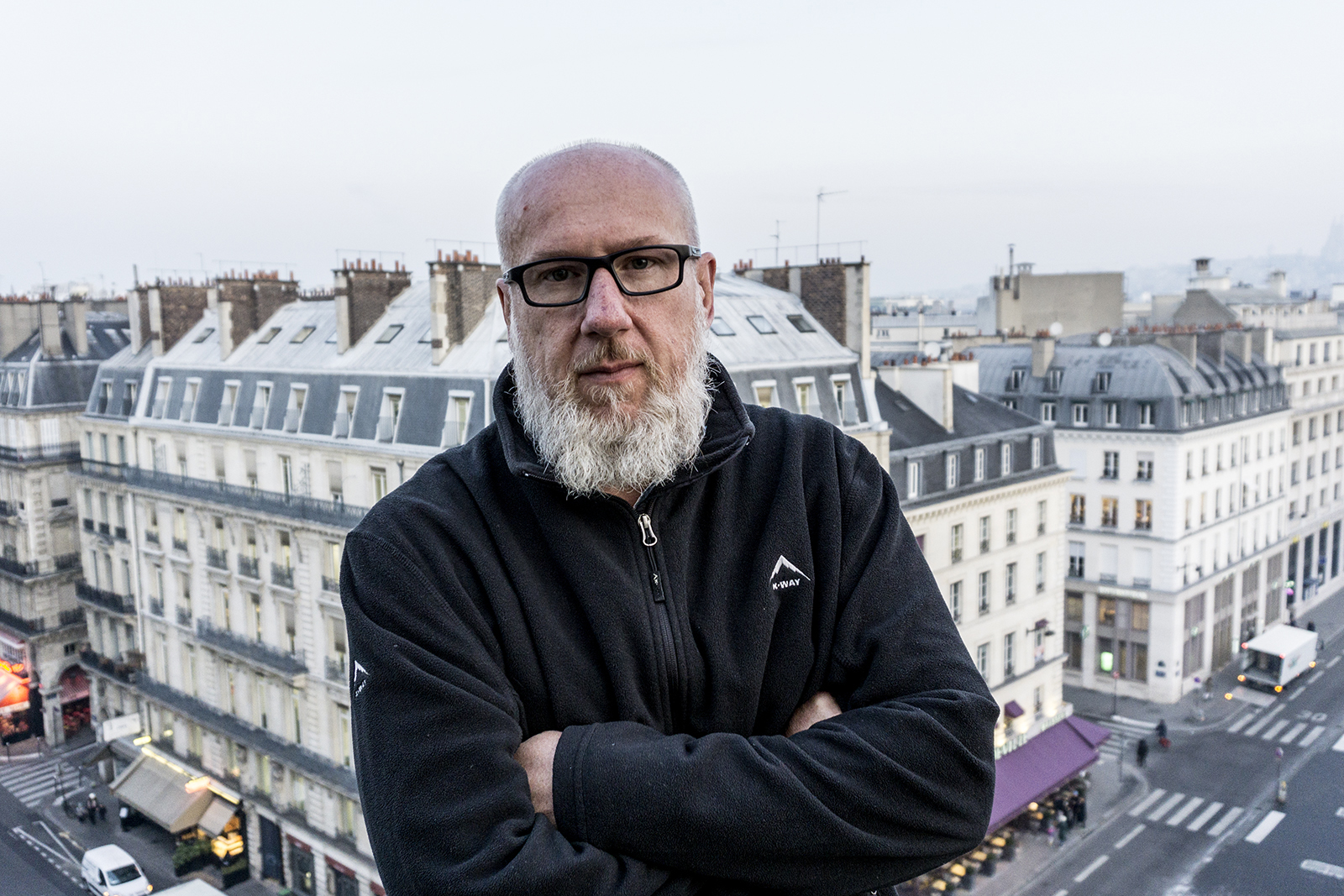 Marco Longari
Africa Chief Photographer, Agence France-Presse
Marco Longari (Rome, 1965) graduated cum laude at the prestigious Istituto Superiore di Fotografia in Rome (ISFCI) and began his career covering the conflict in Kosovo in 1998. In Africa, he began his work with Agence France-Presse in Rwanda, before becoming moving to Nairobi, where he served as East Africa Chief photographer and to Jerusalem from where he covered Israel and the Palestinian Territories, as well as the events of the Arab Spring in Egypt, Libya and Syria. He is currently the Africa Chief Photographer based in Johannesburg. He teaches in Rome at the ISFCI, where he currently lectures at the School of Photojournalism, and in Johannesburg at the Market Photo Workshop.



Nicole Frugé
Director of Photography, San Francisco Chronicle
Nicole Frugé is the Director of Photography for the San Francisco Chronicle, where she takes a documentary photography approach to better understand the people directly affected by current events and public policy. The Chronicle's photo editors were named the Picture Editing Team of the Year by the NPPA's Best of Photojournalism contest in 2014. Before photo editing, she spent ten years working as a staff photographer for newspapers in Texas and Florida. Frugé received an Award of Excellence for her Photographer of the Year portfolio from Pictures of the Year International and was named the National Press Photographers Association's Region 8 Photographer of the Year for 2008. Her work has also been honored by the NPPA's Best of Photojournalism, The Society for Newspaper Design, and the Atlanta Photojournalism Seminar.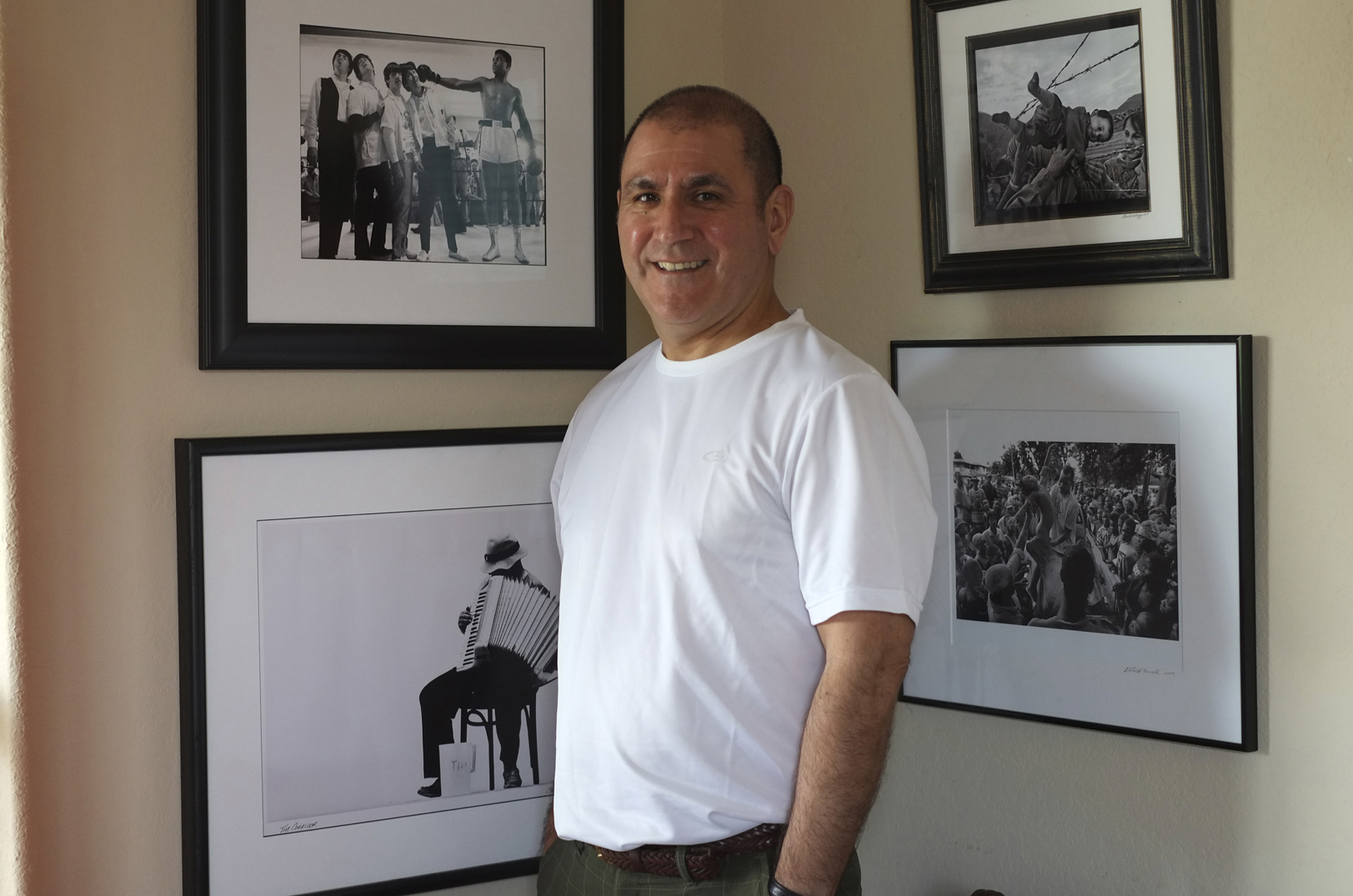 Luis Rios
Director of Photography, San Antonio Express-News
San Antonio Express-News Director of Photography Luis Rios is a national award-winning editor whose editing work is highlighted by two Pulitzer Prizes, a RFK Photojournalism Award, two Scripps Howard Photojournalism Awards and several National Headliners and World Press photography awards. Rios was the Director of Photography at the Miami Herald from 2003 through 2009. He directed and edited the coverage for the Herald's 2009 Pulitzer Prize in Breaking News Photography by Patrick Farrell. He began his photo-editing career as the night picture editor at the Washington Post in 1996. He edited photographers Carol Guzy, Michael Williamson and Lucian Perkins who won the Pulitzer Prize in Feature Photography in 2000. Rios directed three San Antonio Express-News photographers who were named as Finalists for the Pulitzer Prize in Feature Photography for a photo essay on the border surge of Central American women and children into Texas in 2014. Express-News staff photographer Carolyn Van Houten was named College Photographer of the Year and Pictures of the Year International's Newspaper Photographer of the Year last year. Rios graduated from Angelo State University in 1983.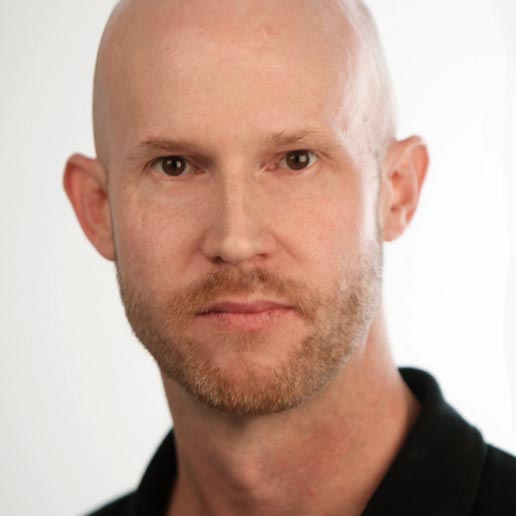 Ross Taylor
Assistant Professor, University of Colorado, Boulder
Ross Taylor's professional recognitions include National Photographer of the Year, Northern Photographer of the Year, New England Photographer of the Year, Virginia Photographer of the Year and North Carolina Photographer of the Year (twice). His coverage of an Afghanistan trauma hospital garnered numerous international and national awards, and his work has also appeared on the cover of the Best of Photojournalism Magazine (twice). A film he worked on while in graduate school was an Academy Award semifinalist in the student documentary category. Taylor was recently hired as an assistant professor at the University of Colorado Boulder. Previously, he was a visiting Professor at the University of North Carolina at Chapel Hill. He was the inaugural fellow in the Multimedia, Photography and Design Department at the S.I. Newhouse School of Public Communication at Syracuse University. Taylor's master's project was a series of films in the local burn unit. He is the lead creator of The Image, Deconstructed (www.imagedeconstructed.com).



SPORTS DIVISION
February 11 - 13
Session includes Sports Action, Sports Feature, Sports Picture Story,
and the premiere award for Sports Photographer of the Year.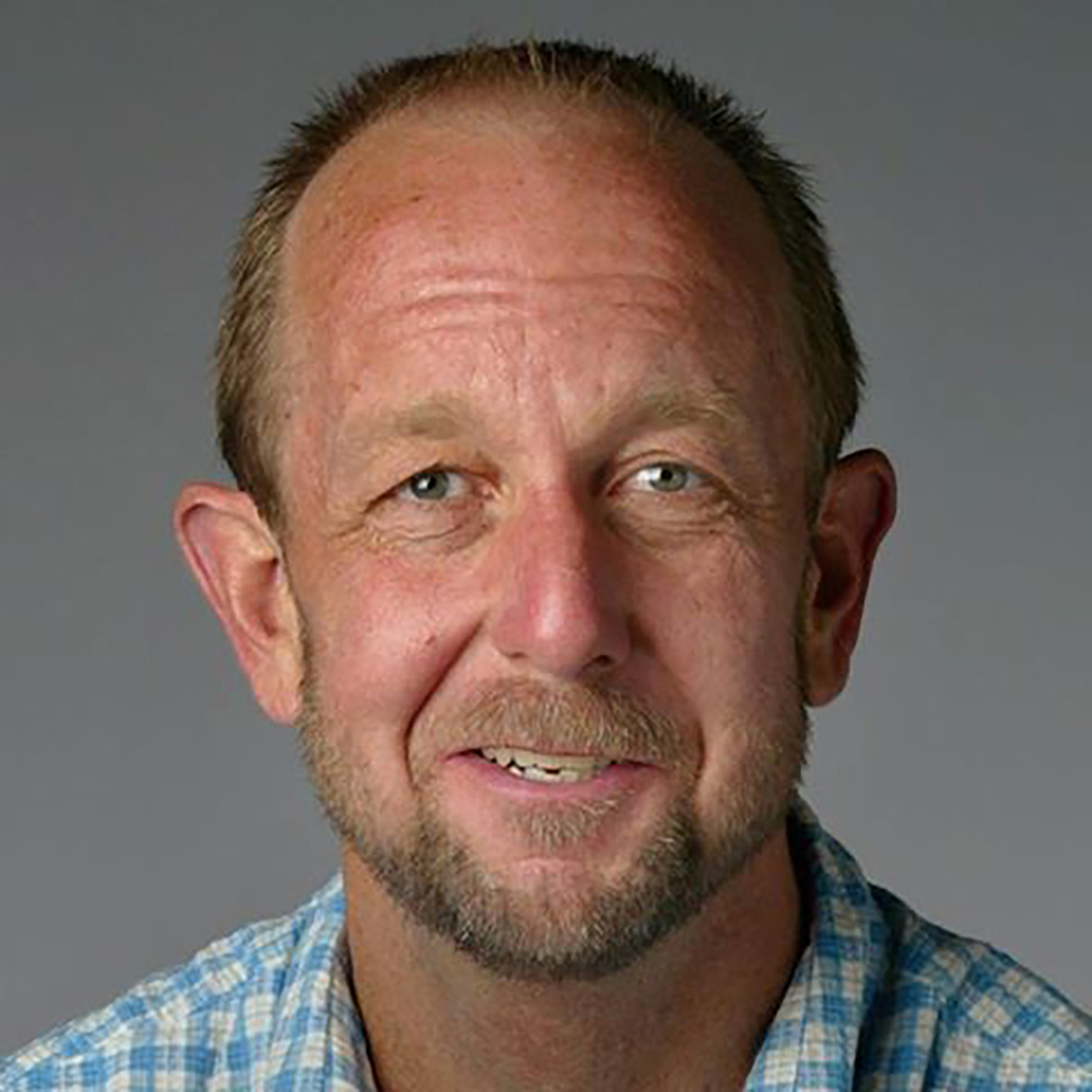 Mike Goulding
Educator and Photojournalist, California State University, Long Beach
A Southern California photojournalist, Mike Goulding has covered three Olympic games -- including the 2016 Rio Game -- as well as numerous presidential campaigns, Super Bowls, Academy Awards ceremonies, natural disasters and other major events. After graduating from California State University, Fullerton, with a degree in communication, Mike worked at several newspapers in the area – most notably, The National Sports Daily. He joined the Orange County Register in 1990, where he enjoyed a long and multifaceted career that has taken him around the world. But he always remained committed to community journalism, believing that people and events in our own backyards make the most important and poignant stories. Over the years, Mike has won a number of prestigious awards -- among them, recognition from the Associated Press, Los Angeles Press Club, Harvard University and the National Press Photographers Association. Mike recently left the Register to pursue a career in education. In addition to digital photography, he teaches students the "old-fashioned" method of shooting and developing film to deepen their understanding of the art. Mike lives in Seal Beach with his wife, Susan, also a journalist. They have two children, Erin and Matt, both young adults.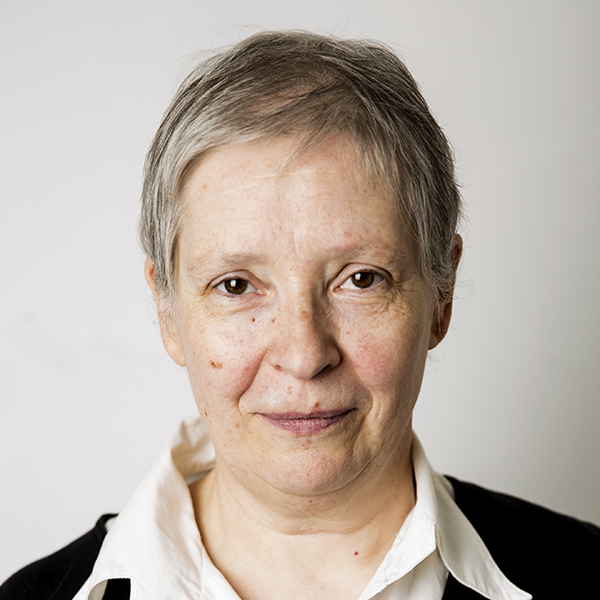 Miriam Marseu
Photo Editor, Sports Illustrated
Miriam Marseu studied contemporary history at the Università di Bologna in Italy from 1977 to 1982, and video editing at New York University. She has been at Sports Illustrated since 1992, starting as assistant to the photo staff at the Barcelona Olympics. Marseu is the photo editor for the golf section, producing several special issues a year, and photo editor for USGA US Open program. Miriam has covered the Olympics in Salt Lake City, Athens, Torino, and London and Rio de Janeiro. She was the photo editor at the inception of the Sports Illustrated website, and the start of Sports Illustrated for Women. Before joining the magazine, Marseu photographed art installations and exhibitions in New York and Barcelona, and was a photo assistant to fashion, portrait and still life photographers in New York and Barcelona.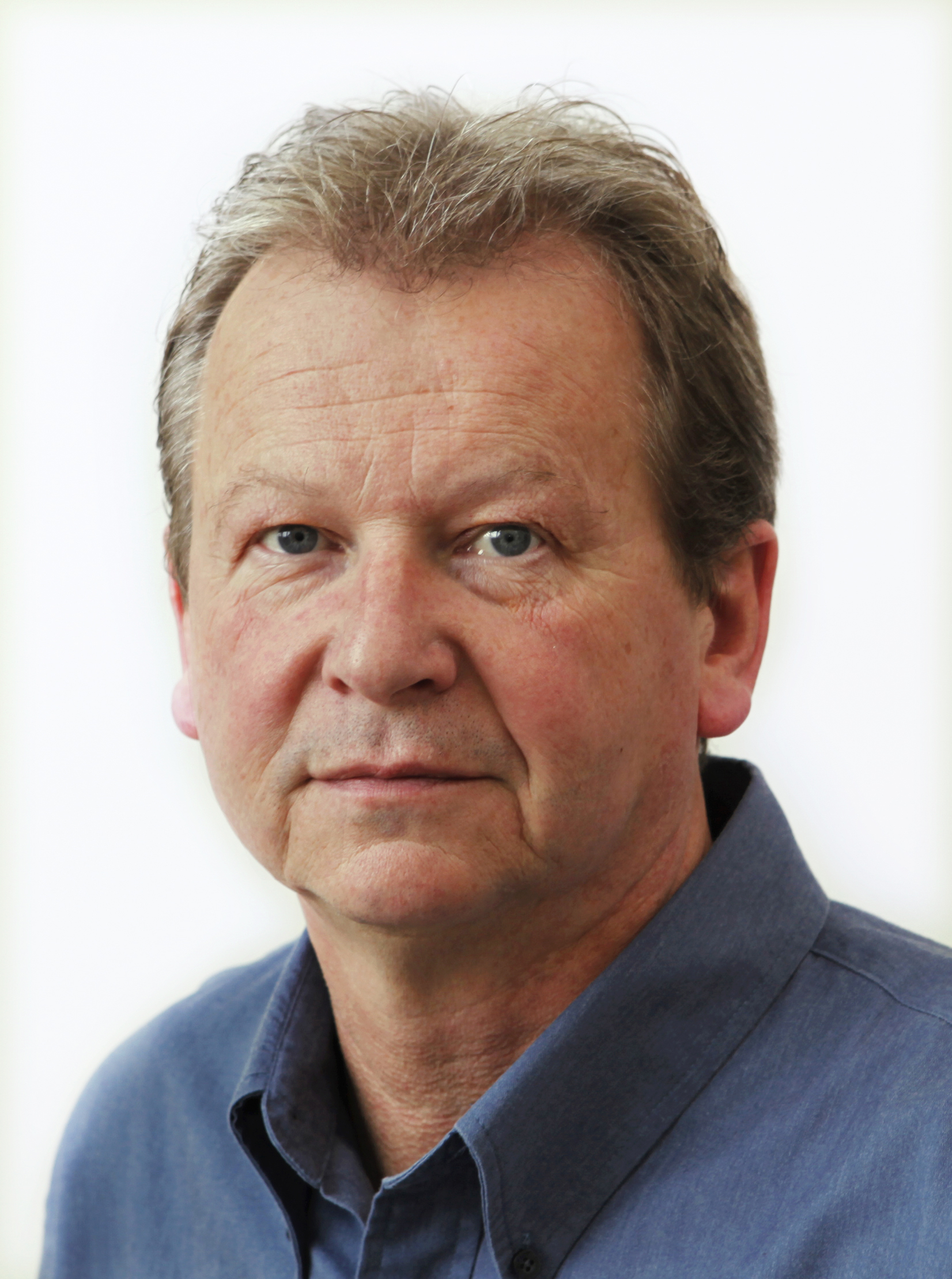 Denis Paquin
Director of Photography, The Associated Press
Denis Paquin was recently appointed the acting Director of Photography of the Associated Press after holding the position of Deputy Director of Photography since 2010. A veteran of photojournalism, he has worked in Asia, Europe and North America as a photographer and photo manager for various organizations including the Associated Press, Reuters and United Press International. He has been involved in covering and planning 17 Olympic Games, seven World Cup soccer championships and eight U.S. presidential conventions and inaugurations. He has covered civil strive in Europe, Middle East, Africa and Asia, traveled with popes, presidents and prime ministers and covered all the Reagan-Gorbachev summits.







REPORTAGE DIVISION
February 15 - 18
Session includes Issue Reporting picture stories,
World Understanding and Community Awareness long-form projects,
Science & Natural History, Books, and the premiere award for Photographer of the Year.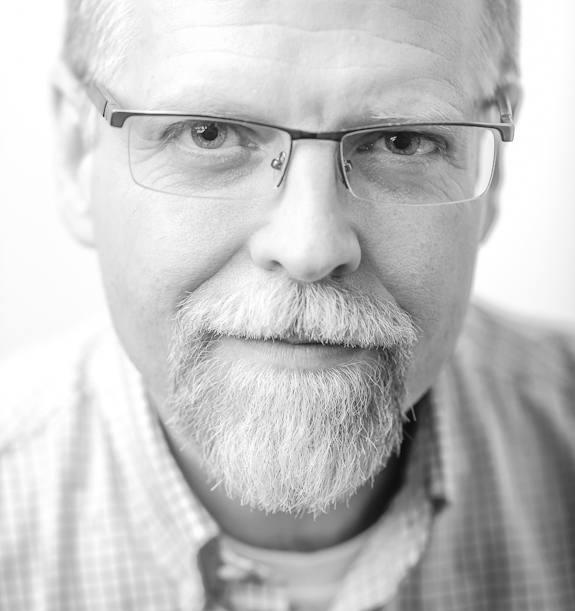 Bruce Strong
Associate Professor and Chairman of Multimedia Photography and Design, Syracuse University S.I. Newhouse School of Public Communications
Bruce Strong is a photographer/multimedia storyteller who likes to work with great people on awesome projects. Life is too short to do anything else. He is also an associate professor and chairman of the Multimedia Photography and Design department at Syracuse University's S.I. Newhouse School of Public Communications. Bruce, a former staff photographer at The Orange County Register, has shot in nearly 60 countries and has earned numerous awards and two fellowships, The Knight-Wallace Journalism Fellowship at the University of Michigan and the Knight Fellowship at Ohio University. In 2010, Bruce was honored with a Meredith Teaching Recognition Award from Syracuse University and the National Press Photographers Association's Robin F. Garland Educator Award. In 2011, he served as the first Professional in Residence at MediaStorm in NYC. Bruce published "Armenia: A Story of a Place in Essays and Images" in 2001 and continues to work and teach internationally for various publications and organizations, such as the U.S. State Department. But Bruce is most proud of his two sons, Jack and Cole, and loves adventuring through life with his visual journalist/professor wife, Claudia.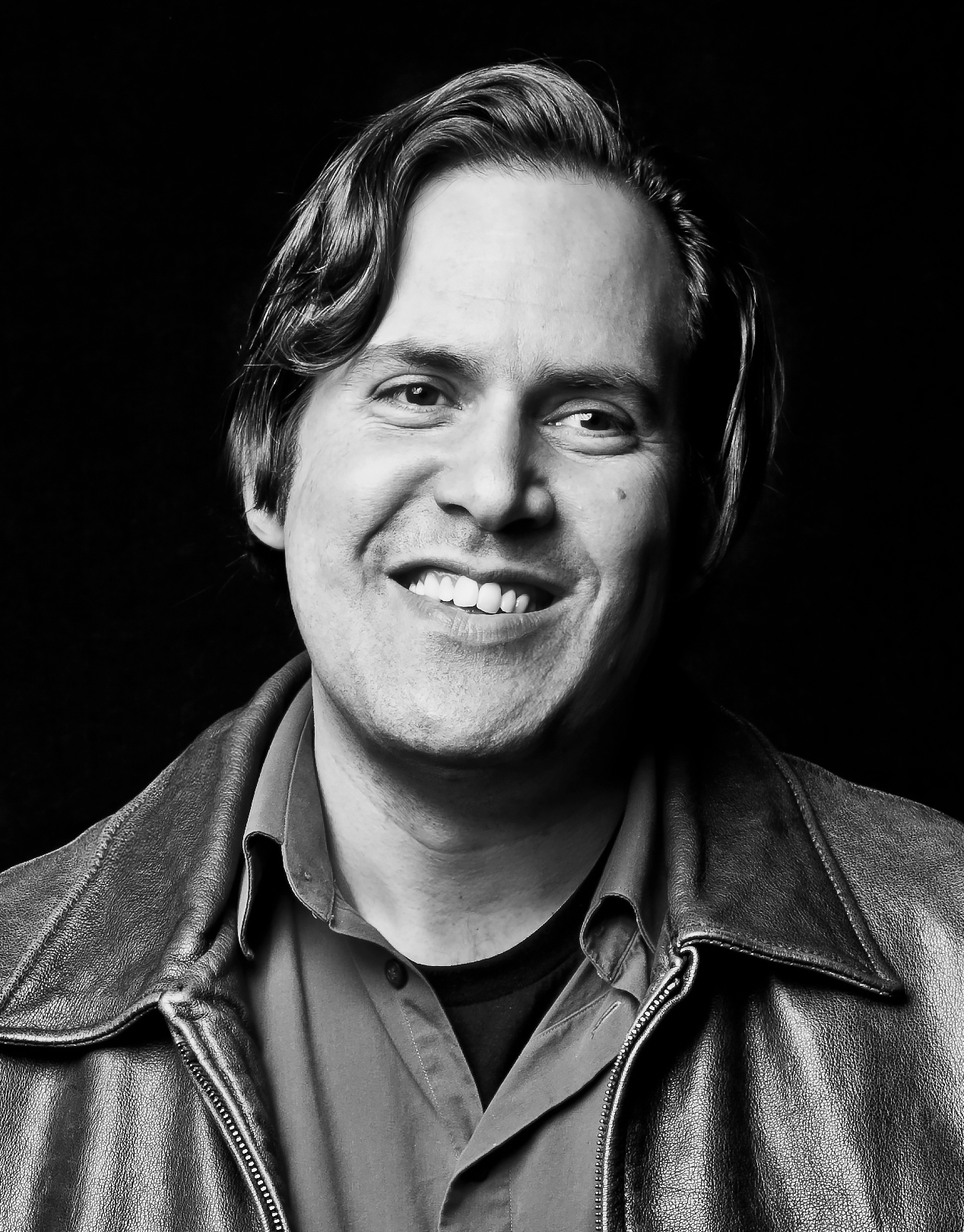 Alex Garcia
Editorial Photographer, Chicago
Alex Garcia is an editorial photographer based in Chicago, with more than twenty years experience as a staff photographer at the Los Angeles Times, Chicago Tribune and Press-Telegram (Long Beach, CA). He has received international accolades for his work, including a 1st Place award from the World Press Photo contest. He won a Pulitzer Prize with a team at the Chicago Tribune and numerous national awards from Pictures of the Year International and the NPPA Best of Photojournalism contests as well as being named an Illinois Photographer of the Year. While at the Chicago Tribune, his Assignment Chicago photo blog posts became a column in the Sunday newspaper. His ebook titled, "Depth of Field: Tips on Photojournalism and Creativity," was published in 2014. Garcia's columns often became required reading in various photojournalism programs across the country. His other photographic credits include the books; "A Day in the Life of the U.S. Armed Forces," "America 24-7," "America At Home," "The Human Face of Big Data," "Blue Planet Run," "Chicago in Season," and "Chicago Portraits." Garcia's career has a special emphasis on Cuba. He was stationed in Havana with the Chicago Tribune after the newspaper was the first newspaper company to open a bureau there in 40 years, and has traveled there several additional times. In 2016, he led a Cuba cultural exchange for the New York Times and led a photography workshop in Havana with School of Visual Arts - New York. Today, Garcia freelances as a photographer and director based in Chicago. He provides video and photography for a variety of clients, both editorial and commercial. Garcia serves on the board of the National Press Photographers Association and is a professor of editorial photography with the School of Visual Arts - New York.
Instagram: @alexgarciaimages
Facebook: Facebook.com/assignmentchicago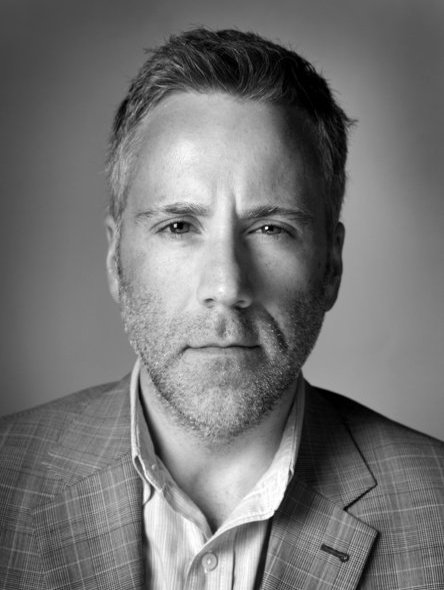 Moe Doiron
Head of Photo & Video, The Globe and Mail
Moe Doiron has been Head of Photo & Video for The Globe and Mail in Toronto since 2013 and was Deputy Managing Editor, Photo from 2007 to 2010. He started his career as a photographer in the early 1980's working for newspapers and wire services in Montreal, Ottawa and Toronto. In 1997, he turned his career to photo editing joining the Toronto Star as a picture editor and then The Globe and Mail as Deputy Photo Editor three years later. In 2010 he once again took on the role of photographer producing work that led to a National Newspaper Award in News Photography in 2013. He has twice served as judging chair for Canada's Pictures of the Year and currently sits on the board of governors of the National Newspaper Awards. In 2016, The Globe and Mail was selected as a finalist for Best Publication for photography by Pictures of the Year International.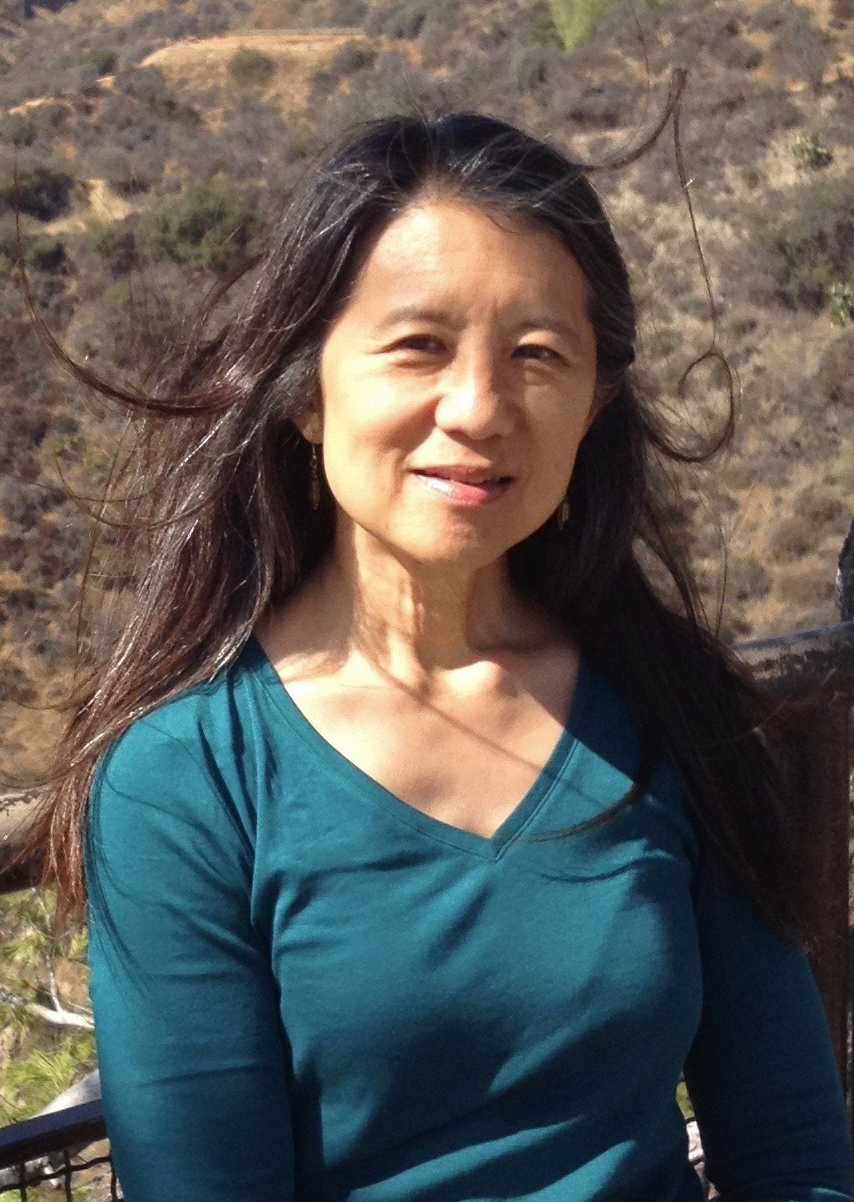 Elizabeth Krist
Photo Editor (former), National Geographic
Elizabeth Cheng Krist was a long-time photo editor with National Geographic, and continues to work with them, as well as with Journeys. She curated the Women of Vision exhibition and book, as well as an auction for Christie's. Krist has judged for Critical Mass, PDN, Aftermath, the State Department, Visura, and the RFK Journalism Awards. With her colleagues she has won awards from Pictures of the Year International, Overseas Press Club, and Communication Arts. She has reviewed portfolios for the New York Times, PhotoPlus, LOOK3, and Palm Springs. Krist has taught for Santa Fe Workshops, Syracuse University, CUNY, and Kalish. She has served on the board of the Eddie Adams Workshop, and recently spoke at GeekFestDC.







VISUAL EDITING DIVISION
February 20 - 23
Session includes visual editing for genres in Multimedia, Online,
and Print editing for News, Issue Reporting, and Feature stories,
plus the premiere award for the Angus McDougall Overall Excellence in Editing Award.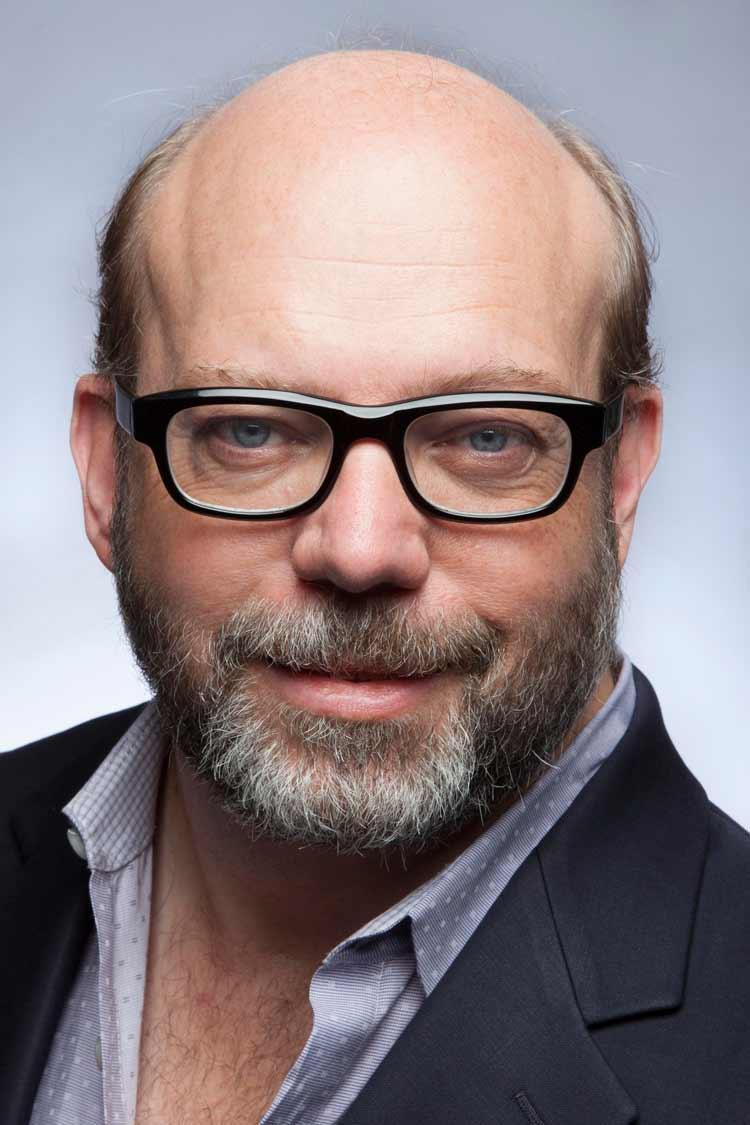 Craig Duff,
Professor of Journalism, Medill School of Journalism at Northwestern University
Craig Duff is an Emmy award-winning video journalist and documentary television director, producer and writer. He specializes in multi-platform storytelling and explanatory journalism. In January 2012, Craig was named a professor of journalism at the Medill School at Northwestern University, where he continues to teach.
His video journalism and documentary work has appeared on several major news outlets, including CNN, NYtimes.com, TIME, NBCNews.com, AJ+, MSNBC, WSJ.com, and The Discovery Channel.
Prior to joining the faculty at Medill, he was the director of multimedia and chief video journalist for TIME, where he oversaw video and other multimedia projects for the magazine's digital platforms and TIME.com. He was a supervising producer on the magazine's Emmy and Pictures of the Year International award-winning cross-platform project Beyond 911: Portraits of Resilience.
In the months before he joined TIME, in spring 2008, Craig was a Ferris Professor of Journalism in residence at Princeton University, where he taught a seminar on multi-platform journalism. He spent the previous year in Egypt, where served as a Knight International Journalism Fellow at the Center for Electronic Journalism at the American University in Cairo. Prior to the fellowship, Craig worked with The New York Times as a documentary filmmaker and was a lead video journalist on the first team of video journalists on nytimes.com.
Craig's television work includes several documentaries produced with the New York Times, including hour-long programs about the future of the Arctic Ocean ("New York Times Reporting: Arctic Rush"), Homeland Security ("Are Your Safer?" on the Discovery Channel), the ins and outs of political reporting ("Politics and the Media" on the Discovery Times channel), and the sale of looted artifacts in the antiquities trade ("Stolen Treasures," also on Discovery Times).
Before his successful freelance years, Craig was as an Executive Producer at CNN in Atlanta, where he co-created and oversaw the production of two cultural newsmagazine series (TOPX on TBS and The American Edge on CNN) as well as various specials. During nearly 10 years at CNN and Turner Broadcasting, Craig Duff received numerous awards, including a national EMMY, two Cable Ace Awards, the National Headliner Award, a Genesis award, three awards from the Environmental Media Association, and festival honors from the Houston, Chicago, Columbus and National Educational Film Festivals.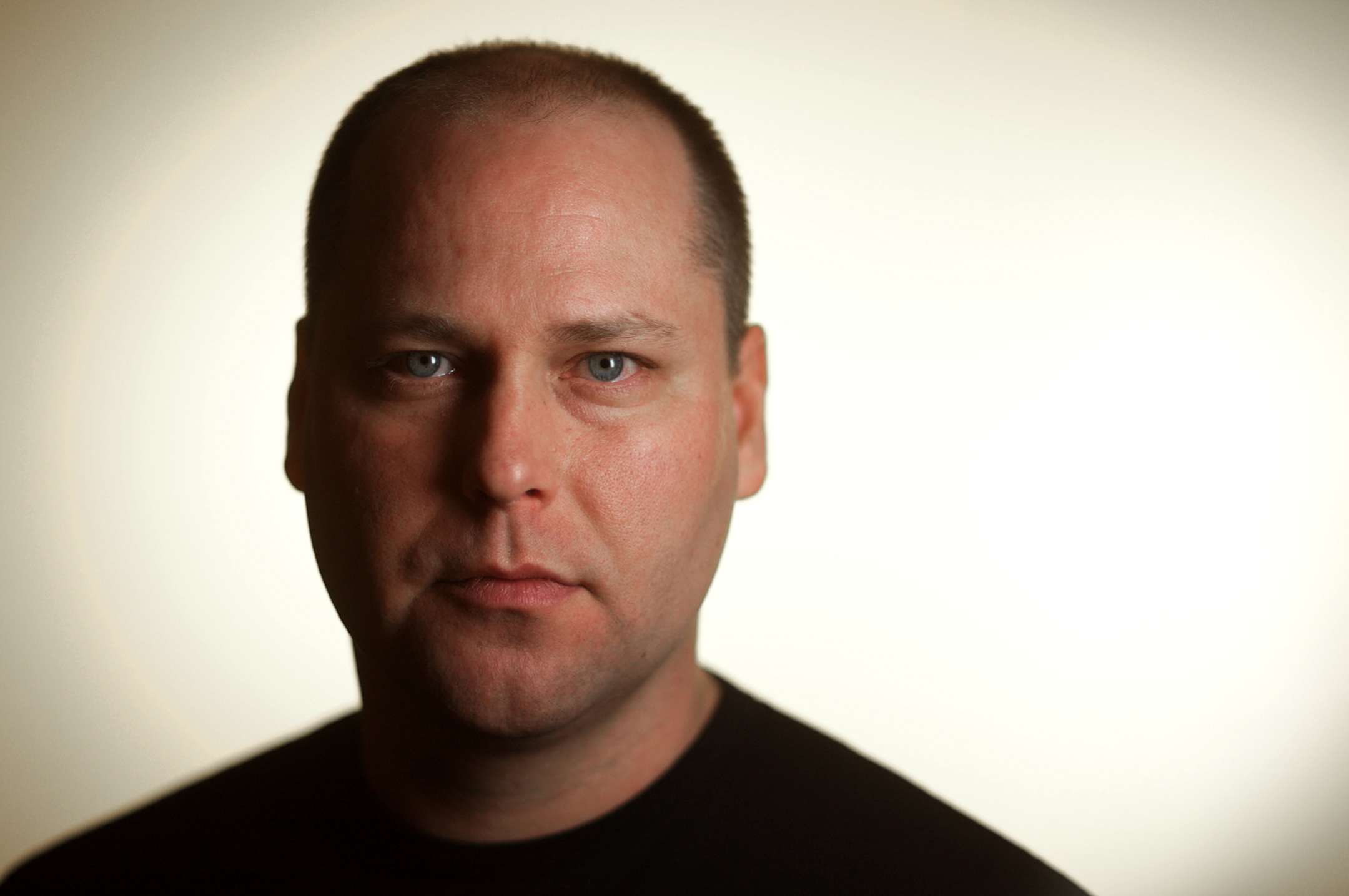 Brian Storm
Founder and Executive Producer, MediaStorm
MediaStorm publishes diverse narratives, offers advanced training seminars and collaborates with a diverse group of clients. MediaStorm's stories and interactive applications have received numerous honors, including two duPont Awards, four Emmys, and five Online Journalism Awards. Prior to launching MediaStorm in 2005, Storm spent two years as vice president of News, Multimedia & Assignment Services for Corbis, a digital media agency founded and owned by Bill Gates. Storm led Corbis' global strategy for the news, sports, entertainment and historical collections and directed the representation of world-class photographers for assignment work with a focus on creating in-depth multimedia products. From 1995 to 2002, Storm was the first director of multimedia at MSNBC.com, a joint venture of Microsoft and NBC News, where he was responsible for the audio, photography and video elements of the site. In October of 1998, he created MSNBC's The Week in Pictures to showcase visual journalism in new media, a forerunner of the photography galleries that have become a standard offering of all major content sites today. Storm received his master's degree in photojournalism in 1995 from the University of Missouri School of Journalism where he ran the New Media Lab and taught Electronic Photojournalism. In 1994, he launched the first version of MediaStorm as an interactive CD-ROM production company. Storm serves on the Advisory Board for the W. Eugene Smith Fund, the Eddie Adams Workshop, the Alexi Foundation for World Peace, the Stan Kalish Picture Editing Workshop, Pictures of the Year and LOOK3. He is a frequent speaker on the subject of multimedia storytelling. Born in Minnesota, he has endured the family curse of being a lifelong fan of the Minnesota Vikings. He lives in Menlo Park, CA with his wife, Elodie, and their children Eva and Jasper. He can be reached via brian@mediastorm.com. http://mediastorm.com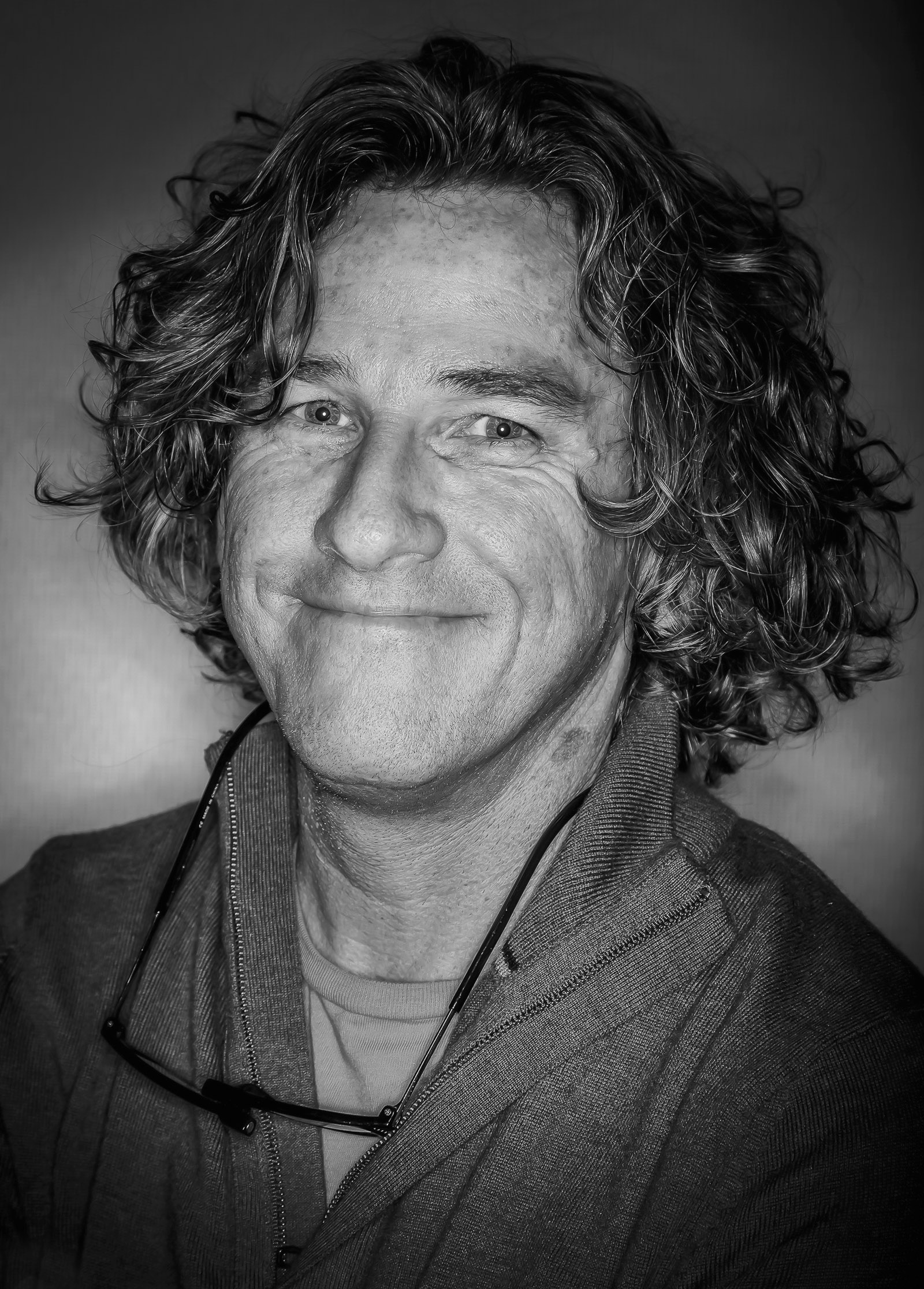 Greg Lovett
Multimedia Director, The Palm Beach Post
Greg Lovett is an award-winning photographer and Multimedia Director at The Palm Beach Post. Greg, a Western Kentucky University graduate who won the William Randolph Hearst Photojournalism Championship, began his career at The Miami News. In 1989, he joined The Palm Beach Post in the same year became Cox Photographer of the Year - an award he landed again in 2001, 2004 and 2005. His career has taken him to disasters from the Panhandle to Puerto Rico and allowed him pursue stories from Honduras to Haiti. Closer to home, Greg's work includes striking portraits and landscapes as well as moments of profound tragedy and joy. His achievements include National Press Photographer's Press Association's Region 6 Photographer of the Year in 1993, and Region POY runner-up in 1991, 1994 and 2000. He was a member of The Post team that became a finalist for the Pulitzer Prize for breaking news photography for coverage of the 2004 Florida hurricanes. Appointed picture editor at the paper in 2006, Greg honed his editing craft under the tutelage of his boss, mentor and best friend Mark Edelson, who has been called "one of the most decorated and respected picture editors in the profession's history."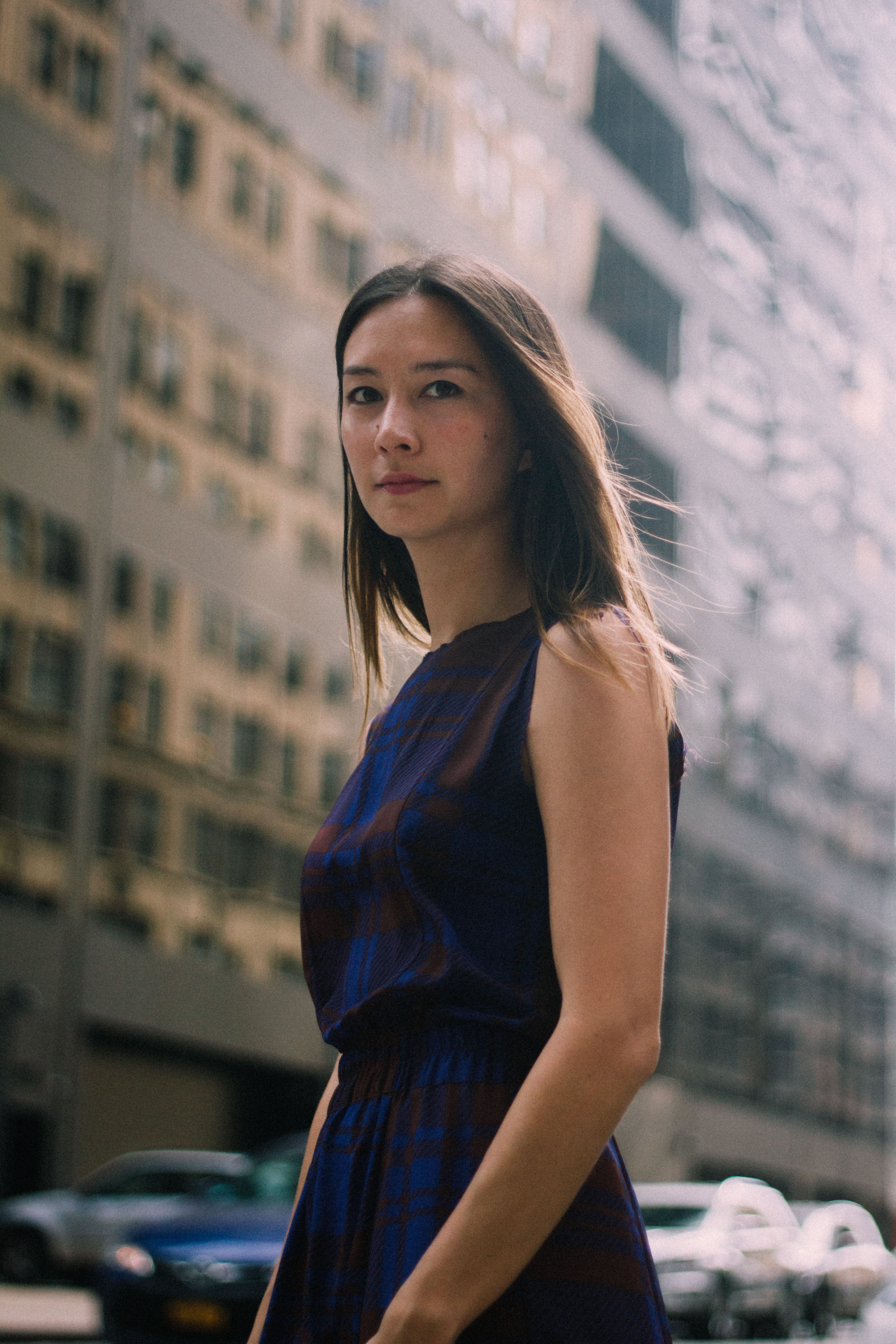 Catherine Spangler
Senor Editor of Video, The New Yorker
Catherine Spangler was born in Wiesbaden, Germany, and traveled the world from an early age as the daughter of a U.S. Foreign Service officer. She now lives in New York City and is the senior editor of video at The New Yorker. Catherine studied visual journalism as a Roy H. Park graduate fellow at the University of North Carolina at Chapel Hill. In 2012, she joined The New York Times as a staff multimedia journalist on the special projects team. She reported on enterprise stories all over the U.S., including Christine Quinn's failed bid for New York City mayor, the long and painful recovery of a survivor of the Boston Marathon bombing, and the winningest jockey in American history. In 2013, she was the video editor for "Snow Fall: The Avalanche at Tunnel Creek." The project was hailed as "a spectacular example of the potential of digital-age storytelling," and won the Pulitzer Prize, a Peabody Award, and was nominated for an Emmy. Catherine oversees an award-winning staff of visual journalists at The New Yorker magazine in One World Trade Center.