Statement of Judging Ethics
Pictures of the Year International selects judges who maintain the highest journalistic and ethical standards. We have confidence that these same values will apply as jurors for POYi. We recognize that our profession is a close network and that the judges are also working journalists. So, we carefully research and consider any potential conflicts and then counsel all the members about their obligations to be fair and impartial. Any judge with entries in a category are asked to recuse themselves. The entire three weeks of judging is an open forum for anyone to quietly observe the process. POYi conducts the annual competition with complete transparency and integrity.
NEWS DIVISION
February 8 - 12
Session includes Spot News, General News, Features and Portraits,
plus the premiere award for Newspaper Photographer of the Year.
Muhammed Muheisen
Muhammed Muheisen was born in Jerusalem in 1981, graduated with a degree in journalism and political science. He is the Associated Press Chief Photographer for the Middle East, Pakistan and Afghanistan.
Muheisen joined Associated Press in 2001, covering major events in the Middle East, the Israeli-Palestinian conflict, including the funeral of late Palestinian leader Yasser Arafat, the US-led war in Iraq, including the capture of former Iraqi president Saddam Hussein, spent four years in Pakistan as AP's Chief Photographer for the region, the Yemeni revolution, the Syrian civil war as well as events in Saudi Arabia, China, Afghanistan, Egypt, Jordan, France, South Africa, the funeral procession of Nelson Mandela. Most recently he has been documenting the refugee crisis across Europe. His work has received numerous international awards, among others, Two-time Breaking News Pulitzer Prize winner in 2005 and 2013 for covering the war in Iraq and the civil war in Syria, POYI's 2007 Picture of the Year from Saudi Arabia, and in 2014 the Oliver S. Gramling Award for journalism.
He was named TIME Magazine's Best Wire Photographer of 2013. He was a participant of the prestigious World Press Photo 2012 Joop Swart Master Class, and most recently a member of the committee selecting the participants of the Joop Swart Master Class for 2015.
In 2011 he won the APME News Photos award for his series on unrest in Yemen and the John L. Dougherty Award for exemplary work by an AP staff member, who is 30 years old or younger. Gold and Bronze prizes in 11th Asia Media Awards 2012, first prize in 78th National Headliner Awards of 2012, Two prizes in the Atlanta Photojournalism Seminar of 2009, a Prize in the French Festival Du Scoop of 2009 and a Prize in the National Headliner Awards of 2009.
In January 2014 he produced a portrait series of Afghan refugee children living in Pakistan, these portraits by Muheisen led to an Honorable Mention in the Atlanta Photojournalism Seminar of 2014, a bronze prize in the China International Press Photo Contest of 2015, Third Place in the Portrait Series Category at the NPPA Best of Photojournalism 2015, and second place portrait category at The Press Club of Atlantic City's National Headliner Awards 2015.
Among other exhibitions, in 2013 a collection from a decade of his work about life in war was exhibited in the French photo festival Visa pour L'Image in Perpignan, France. In 2014 his work about refugees was exhibited at Festival des Libertes in Brussels and most recently his work about the displaced people was shown at THE FENCE in Brooklyn, Atlanta, Boston and Houston.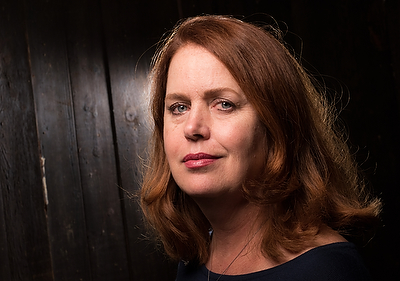 Mary F. Calvert
Independent photojournalist Mary F. Calvert, represented by ZumaPress, is committed to using photography to affect meaningful social change and is known for producing work on gender based, human rights issues. Calvert believes that journalists have a duty to shine a light into the deepest recesses of the human experience and provide a mirror for society to examine itself.
Calvert is the 2015 recipient of the National Press Photographers Association, Cliff Edom New America Award, the 2014 recipient of the Alexia Foundation Women's Initiative Grant and in 2013, was awarded of the Canon Female Photojournalist Award at Visa Pour L'Image in Perpignan, France for her ongoing project "The Battle Within: Sexual Assault in America's Military."
She has won the Robert F. Kennedy Journalism Award twice and is a two-time Pulitzer Prize finalist in Feature Photography. Recently, Mary was awarded the 2015 W. Eugene Smith Memorial Fund Fellowship.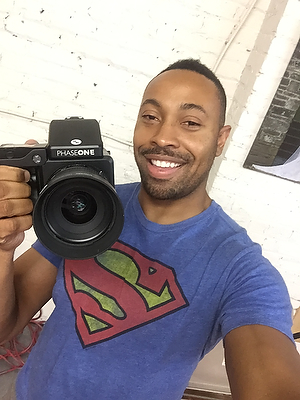 Marvin Joseph
Marvin Joseph is a native of Washington, D.C. He began taking pictures when he was 14 years old and began his career at The Washington Post as a news aide at the age of 19. There, Marvin unabashedly enlisted the help of writers, editors and photojournalists to help him eventually become a staff photojournalist in 2000.
He worked as a photo intern at the Walt Disney World Co. in Orlando, Fla., where he documented tourist visits at the theme park. After Disney World, he got his first job as a staff photojournalist at The Press Journal in Vero Beach, and then went to work for the Palm Beach Post in West Palm Beach. In July 2000 Marvin returned to the D.C. area to work in the Howard County Bureau for the Post and now covers general assignments for the news organization.
In addition to works published in the Post, his photographs have appeared in Newsweek, Washingtonian, Essence, Sister 2 Sister and Ebony and Jet magazines, as well as the books "Michelle: Her First Year As First Lady" and "The Inauguration of Barack Obama: A Photographic Journal".
His photographs have won contests from organizations such as Pictures of the Year International,  The National Press Photographers Association, The Best of Photojournalism, Northern Short Course, The White House News Photographers Association and his photographs were apart of the Pictures of the Year Documentary Project of the Year Award for "Coming Home a Different Person, as well as a Pulitzer Prize finalist documenting Specialist Robert Warren, a soldier who returned from Afghanistan with a traumatic brain injury. He also dabbles in celebrity portraiture, fashion and editorial photography.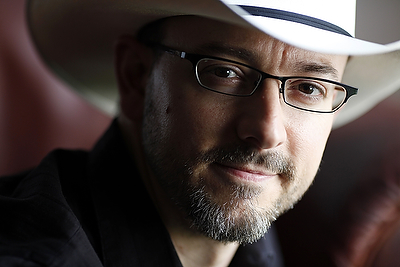 Michael Hamtil
Michael Hamtil, of The Dallas Morning News, is a picture editor whose work alongside nationally-recognized photographers has shaped his passionate belief in the principles of photojournalism and in the myriad ways they can be creatively applied. 
Since 2003 he has worked at The Dallas Morning News on both short and long-form storytelling; in news, sports and features; for both still and multimedia potential. Previously he was a multimedia producer at MSNBC.com (R.I.P.), and a picture editor for Copley Chicago Newspapers/Sun Publications (R.I.P.).
He has a journalism degree from the Univ. of Missouri-Columbia, where he co-coordinated the 54th annual POY competition. Originally from the St. Louis area, Michael lives in Dallas with his wife, photojournalist Lara Solt, and the cutest little twins you ever did see.



SPORTS DIVISION
February 13 - 15
Session includes Sports Action, Sports Feature, Sports Picture Story,
and the premiere award for Sports Photographer of the Year.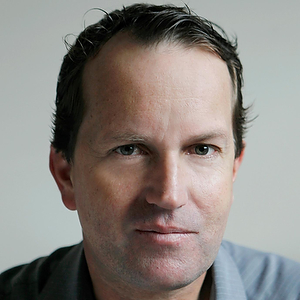 Wally Skalij
Wally Skalij has been a photographer for the Los Angeles Times for the past 12 years that has taken him all over the world covering world sporting events including five Olympics and will be in Vancouver in February. Growing up as a sports fan Wlly dreamed of becoming a photographer since the age of 14.
Wally's career has also taken him to wars in Kosovo, Afghanistan, Iraq and Lebanon. He shot fashion in Paris and shot photos on a movie set in the Sahara Desert. His passion outside of his career is traveling, boating, woodworking and being with friends and family.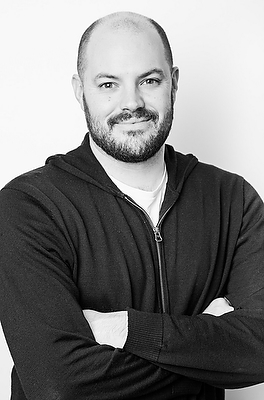 Nate Gordon
Nate is the Director of Photography at the Players' Tribune, where he oversees all photography for the brand. Prior to joining the Tribune, he was Deputy Picture Editor at Sports Illustrated.
In his 16 years at SI, Nate led its photographic coverage at countless marquee events throughout the U.S. and abroad, including 14 World Series and 4 Olympics. Nate produced multiple video projects for SI, launched the brand's Instagram account, and directed hundreds of feature shoots and over a hundred covers.
Nate is a winner of numerous awards for picture editing and oversaw production of SI's award winning Live From London app from the 2012 Olympics. A graduate of Wesleyan University, Nate began his career as a photo tech and remains focused on workflow and innovation.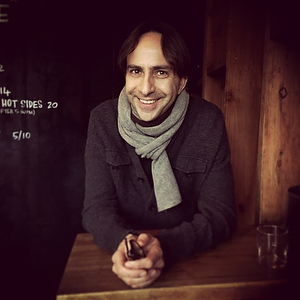 Seth Greenberg
Seth Greenberg is a photo editor based in Los Angeles. He began his photography career as Research Director for Archive Photos in New York and then moved to Corbis where he was the lead sports editor on the Bettmann/UPI digital preservation project and a news editor on the Corbis Sygma photo desk.
For the past twelve years he has built the action sports division at Corbis where he has had the privilege to work with many talented photographers. He has organized coverage for and edited events ranging from eight Olympic Games, and four FIFA World Cups, to Formula 1 races and tennis' Grand Slams.
As Managing Editor of the News Archive at Corbis, he curates the work of UPI, Sygma, Saba and other photojournalists who have documented iconic global events ranging from the release of Nelson Mandela from prison, to the September 11th terrorist attacks to the fall of the Soviet Union. Currently he is passionate about teaching photography outside traditional channels, and has developed a photojournalism class for the "The Painted Brain," a non-profit organization dedicated to eradicating the stigma of mental illness.


REPORTAGE DIVISION
February 17 - 20
Session includes Issue Reporting photo stories,
World Understanding and Community Awareness long-form projects,
Science & Natural History, Books, and the premiere award for Photographer of the Year.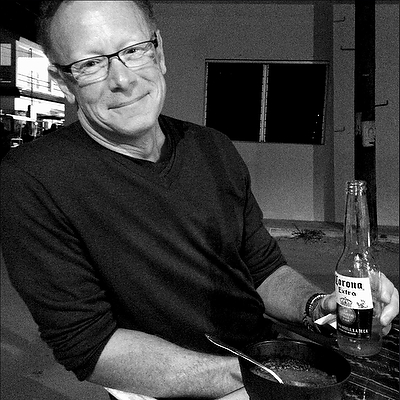 Ken Geiger
Ken Geiger is a Pulitzer Prize-winning photographer and deputy director of photography at National Geographic magazine. He joined the staff of National Geographic in 2004 after 24 years of newspaper journalism, most recently as the director of photography for the Dallas Morning News.
Geiger now serves as one of the many editors for the magazine, helping to shape its editorial content, manage the photography department, and is also in charge of the magazine's digital workflow and conversion to digital photography.  Geiger started his journalism career at the Austin American-Statesman in 1980 after receiving his formal photography education at Rochester Institute of Technology. His career as a photojournalist ranged from China to Mexico, war in Burma and Bosnia, terrorism in the Punjab, the 1990 post Sandinista election in Nicaragua, four Olympic games and numerous American political conventions.
He is a member of the White House News Photographers Association and the National Press Photographers Association. His awards include numerous Texas Headliners, Society of Newspaper Design, Texas APME, National Headliners, POYi and BOP magazine picture editor of the year.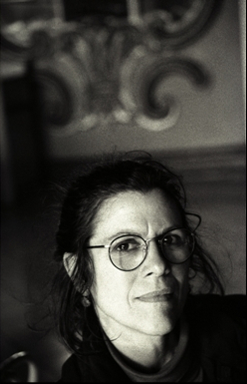 Jane Evelyn Atwood
Jane Evelyn Atwood was born in New York and has been living in France since 1971. Her work reflects a deep involvement with her subjects over long periods of time. Fascinated by people and by the idea of exclusion, she has managed to penetrate worlds that most of us do not know, or choose to ignore.
She is the author of ten books: Nächtlicher Alltag on Parisian prostitutes (Mahnert-Lueg, Munich, 1980); Exterieur Nuit, on the blind (Actes Sud); Trop de Peines, Femmes en Prison (Albin Michel, 2000) and Too Much Time, Women in Prison (Phaidon, 2000), a ten-year project that remains the definitive photographic reference on female incarceration to date; Sentinelles de l'Ombre, (Le Seuil), four years on the devastation of landmines in Cambodia, Mozambique, Angola, Kosovo, and Afghanistan; A Contre Coup (with Annette Lucas), fifteen portraits of French women who have survived abuse (Xavier Barral); Haiti (Actes Sud); and Badate, the immigration phenomenon of Ukrainian women who become caregivers for Italien elderly (Silvana Editoriale, Milan).
In 2010, with Jane Evelyn Atwood #125 (Actes Sud), she joined the prestigious collection of Photo Poche Monographs. In 2011, Xavier Barral re-edits her first story about Parisian prostitutes in Rue Des Lombards. A series of conversations with Jane Evelyn Atwood and Christine Delory-Momberger is published by André Frere Editions in the collection, Juste Entre Nous, in 2015.
Jane Evelyn Atwood is the recipient of many prestigious international awards, including the first W. Eugene Smith Award, 1980; a World Press Foundation Prize, Amsterdam, 1987; the Grand Prix Paris Match du Photojournalisme and the Grand Prix du Portfolio de la Société Civile des Auteurs Multimédia (SCAM), 1990; the Ernst Haas Award, 1994; the Oskar Barnack Prize, Leica Camera, 1997; and an Alfred Eisenstaedt Award, 1998. En 2005, she was given the Charles Flint Kellogg Award in Arts and Letters from Bard College, U.S.A. In 2012 she had her first retrospective at the Maison Européenne de la Photographie in Paris, France, and at the Botanique, in Brussels, Belgium, in 2013 – 2014. In 2014 a large part of this retrospective is presented at the Imagerie in Lannion, Bretagne, France.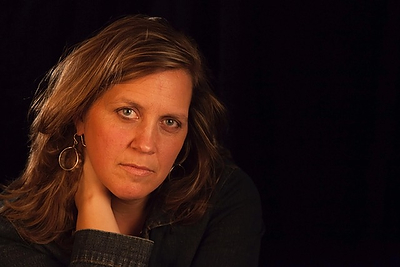 Janet Jarman
Janet Jarman works as a photojournalist and multimedia producer based in Mexico, where she documents topics such as immigration, indigenous women and access to healthcare, water resource problems and solutions, and Mexico's ongoing security issues.
Jarman's work has been published in The New York Times, GEO, Smithsonian Magazine, The Washington Post, Stern, Der Spiegel, 6Mois, The Wall Street Journal, amongst others. She has also worked for international foundations such as The William and Flora Hewlett Foundation, The Open Society Institute, The Robert Wood Johnson Foundation and Ashoka; Innovators for the Public. Her photographs have been featured at Visa Pour l'Image, Perpignan and have received awards in Pictures of the Year International, American Photography, PDN Photography Annual, POY Latam, Latin American Fotografia, Communication Arts, and Best of Photojournalism.
In addition to working on editorial assignments, Jarman has produced various long-term photo and multimedia projects, including Marisol and the American Dream, a two-decade story that chronicles the life of one Mexican immigrant girl; Aguas Negras, which analyzes Mexico's many water related challenges; and Chaos and Corruption, which focuses on the burgeoning movements throughout Mexican society to force authorities to become more transparent.
In 2015 she produced Pictures of the Year Latin America (POY Latam), which was judged in San Miguel de Allende, Mexico. She recently received a grant from the MacArthur Foundation to begin production on a feature length documentary film in Mexico. Jarman began her career in South Florida after graduating from The University of North Carolina at Chapel Hill. She worked as a staff photographer at The Miami Herald, and later obtained a master's degree in environmental issues at the University of London. She is represented by Redux Pictures.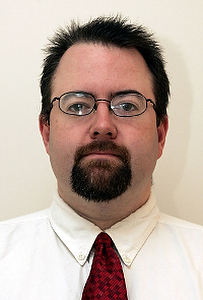 Matt Campbell
Matt Campbell is the Director of North America for the European Pressphoto Agency. He was born and raised in Massachusetts and graduated from the University of Missouri-Columbia's School of Journalism with a bachelor's degree in Photojournalism. Following several newspaper photo internships in Michigan and Massachusetts, he worked as a staff photographer for the Monroe Evening News in Michigan for several years before leaving to work as Agence France Presse Michigan-based contract photographer while continuing newspaper work at several newspapers formerly in the Booth Newspaper Group in Michigan.
He relocated to New York City in 1998 continuing work for Agence France-Presse. In 2003 he was hired by the European Pressphoto Agency to launch the office in New York City for EPA's expansion from Europe to a global operation on May 1, 2003. In 2005 he was promoted to Chief Photographer, North America and in 2011 was promoted to Director, North America. He has helped lead EPA's growth in North America from 4 staff photographers in 2003 to a current staff of 13 full time staff photographers, 3 full time staff videographers, 2 full time photo editors and a full time administrator.
He has covered both as a photographer and an editor numerous summer and winter Olympics, World Cup Soccer, dozens and dozens of major US sporting championships and majors, multiple Presidential inaugurations and the 9/11 attack and aftermath in New York City.
Matt lives in Norfolk, Massachusetts with his wife and fellow University of Missouri-Columbia Photojournalism graduate and Deputy Director of Photography at the Boston Globe, Kim Chapin and their two children Abigail, 15, and Liam, 13.



VISUAL EDITING DIVISION
February 22 - 26
Session includes visual editing for genres in Multimedia, Online,
and Print editing for News, Issue Reporting, and Feature stories,
plus the premiere award for the Angus McDougall Overall Excellence in Editing Award.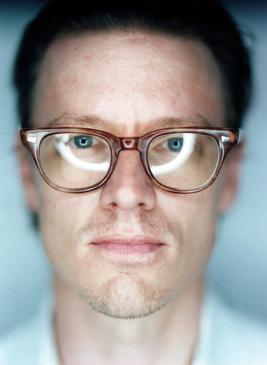 Travis Fox
Travis Fox is an Emmy Award-winning filmmaker and journalist. He is the director of the Visual Journalism department at the CUNY Graduate School of Journalism . Studio 360's Kurt Andersen describes his films as "ambitious, subtle, tough, and remarkably beautiful." Legendary television producer Tom Bettag adds: "extraordinary, sensitive and insightful."
In 2011 "Law and Disorder," a film Fox co-produced from FRONTLINE on PBS, won a George Polk award. The piece, an investigation into the New Orleans police department in the chaotic days after Hurricane Katrina, was also nominated for an Emmy. In total Fox has worked on seven FRONTLINE films in various roles: Director, Producer, Cinematographer, and Editor.
Before joining FRONTLINE, Fox produced short films for the Washington Post. In the 10 years he spent at the Post, Fox covered every major conflict in the first decade of the 21st century. He was in Iraq during the invasion, had tours in Afghanistan as well as several reporting trips in Africa, Asia, Europe and South America. During this time, Fox was recognized for helping establish a new form of multimedia storytelling on the Internet.
In 2006, Fox received the first Emmy Award presented to a web video producer. He was also the first and only person to win both the Editor of the Year and Videographer of the Year awards from the White House News Photographers Association. He has won dozens of National Press Photographers Association and Pictures of the Year International awards and has been nominated for a total of eight Emmys.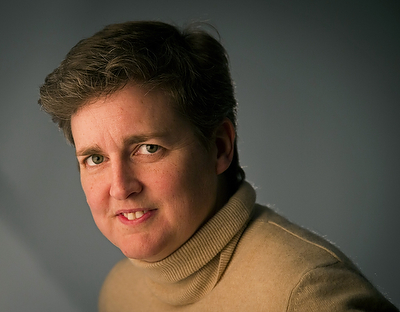 Deb Pastner
Deb Pastner is Director of Photo and Multimedia at the Star Tribune in Minneapolis. In her 17 years at the Star Tribune, Pastner has worked every job on the photo desk, including sports, features and projects.
During her tenure as Director, the photo and video team's work has been recognized by POYi, Best of Photojournalism, SND and the Midwest Emmys. Before coming to Minneapolis, Pastner was a photographer at newspapers in Massachusetts, Washington and Michigan.
She is a graduate of Wellesley College and attended the Missouri School of Journalism.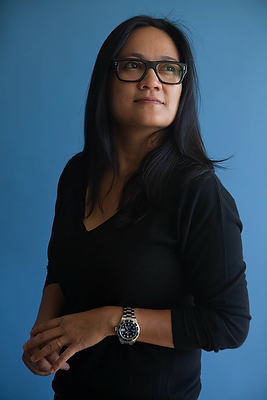 Leslie dela Vega
Leslie dela Vega picked up her first camera at 6 and photographed the Golden Gate Bridge underneath its span, she knew then that shooting was what she wanted to do in life.
She graduated with a BA in Photography from San Francisco State University and her life as a photographer began, starting at the San Francisco Business Times. In 1998 she moved to New York and worked as an intern for VIBE Magazine, which then led to the creation of a photo asst position and the passion for editing.
She recently moved back to NYC after spending a year at OZY.com, a startup launched by Carlos Watson and backed by Laurene Powell Jobs in Mountain View, California.
Leslie has worked for Vibe, Self, Premiere, Teen People, VIBE again, Fortune, TIME Magazine, Essence, Fast Company and most recently as digital director of photography at RollingStone.com.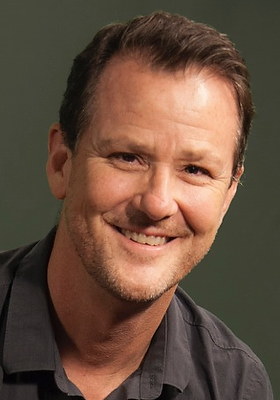 Pat Davison
Pat Davison has been teaching photo, video and documentary multimedia storytelling at UNC since 2001. During that time he has produced more than 25 team multimedia projects from places as diverse as the Galapagos Islands, Thailand, Mexico City, Buenos Aires and North Carolina.
These projects have been recognized by the Webby Awards, SXSW Interactive, Pictures of the Year International, The Best of Photojournalism, and others. Davison spent the 2014-2015 academic year in Tokyo, Japan, as a Fulbright Scholar and is finishing a documentary film produced while abroad.
Prior to teaching Davison was part of photo staffs at the Rocky Mountain News, the Dallas Morning News, the Pittsburgh Press and the Albuquerque Tribune, where his work earned numerous awards, including a staff Pulitzer Prize.