Statement of Judging Ethics
Pictures of the Year International selects judges who maintain the highest journalistic and ethical standards. We have confidence that these same values will apply as jurors for POYi. We recognize that our profession is a close network and that the judges are also working journalists. So, we carefully research and consider any potential conflicts and then counsel all the members about their obligations to be fair and impartial. Any judge with entries in a category are asked to recuse themselves. The entire three weeks of judging is an open forum for anyone to quietly observe the process. POYi conducts the annual competition with complete transparency and integrity.
NEWS DIVISION
February 5 - 9
Session includes Spot News, General News, and specialty categories for Natural Disaster, plus the premier award for Photographer of the Year – Newspaper.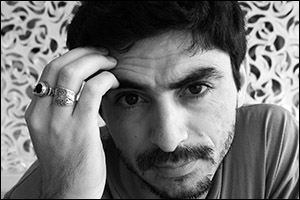 Walter Astrada

Walter Astrada was born in 1974 in Buenos Aires, Argentina. He started his career as a staff photographer at the local, La Nacion newspaper.  After a formative trip through South America, he joined the Associated Press in Bolivia and later in Argentina, Paraguay and then the Dominican Republic. From March 2005 until March 2006 Astrada worked as a freelancer for Agence France Presse in the Dominican Republic and was represented and distributed by World Picture News. In March 2006, he moved to Spain where he is working as a freelancer based in Barcelona.  During 2008 and 2009 he covered Eastern Africa out of Uganda. Currently he continues working on a long-term project about violence against women and in the Under Pressure Project, living with Multiple Sclerosis in Europe. He gives lectures and workshops based on his long term projects as a professional photographer and documentary video maker and he is member of the training team of the World Press Photo. Astrada won, three World Press Photo, The Bayeux-Calvados award for War Correspondents, NPPA-BOP, "Photojournalist of the Year" and "Best of Show," the PGB "Photographer of the Year" and "Picture of the Year," and PDN annual, Days Japan 1st Prize, POYi's, Alfred I. du Pont Award for Excellence in Broadcast and Digital Journalism – Columbia School of Journalism, 68th Pictures of the Year, 1st Issue Reporting Story – Multimedia and Alexia Foundation and Getty Editorial grants, among others.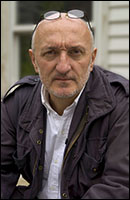 Frank Fournier

Frank Fournier was born in Saint-Sever, France and has been a photojournalist and a New Yorker since October 1976. He embarked on four full years of medical studies before deciding instead on a career in photography in 1976 in NYC.  A veteran of world travel including stints covering the civil war in Lebanon, he received the 1986 World Press Photo Premier Award for his portrait of Omayra Sanchez, a 13-year-old victim of the Nevada del Ruiz volcano's eruption in Columbia. A deeply humanistic photographer, he has since produced extraordinary work on infants with AIDS in Romania, rape victims in Sarajevo during the Bosnian civil war, the genocide in Rwanda, the destruction of the World Trade Center on Sept. 11, 2001. His work has been widely published in Time, Life, The New York Times Magazine, National Geographic, Paris Match, Geo and Stern. His work has been exhibited in many museums and galleries around the world and is Founding Member of Contact Press Images.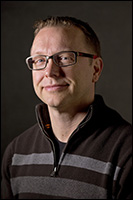 Randall Greenwell

Randall Greenwell has more than 30 years of experience in visual journalism including photography, picture editing, video editing, page design and multimedia production. For the last six years he has been the director of photography at The Virginian-Pilot in Norfolk, Virginia. During that time The Pilot team has received numerous accolades from Pictures of the Year International and the National Press Photographers Association including Picture Editing Team of the Year (NPPA - 2012), Best Use of Photography (POYi - 2011), first place for three years running in the NPPA's Best Use of Photography Quarterly Clip Contest (2009 - 2011) and Photographer of the Year (Stephen Katz - 2008). Before joining The Pilot team, Randall was the director of photography at The San Francisco Chronicle (2003-2007). In 2005, his team was honored by both a Pulitzer Prize in Feature Photography (Deanne Fitzmaurice) and a POYi Newspaper Photographer of the Year (Michael Macor). Randall learned his chops from 10 years of shooting, picture editing and page design at The Courier and Press in Evansville, Indiana and a fateful trip to The Stan Kalish Picture Editing Workshop in 1996. He has a Bachelor of Arts degree from Western Kentucky University with a major in photojournalism and a minor in business administration and he is a former president of the Associated Press Photo Managers. Randall lives in Chesapeake, VA where he's raising two lovely, intelligent daughters and Polly the Poodle who can, on occasion, appear to be more clever than her master.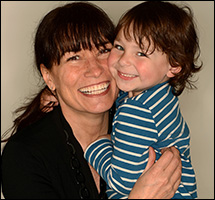 Paula Nelson

Paula Nelson graduated from the University of Missouri School of Journalism with a Bachelor of Journalism, as one of the last graduating classes taught by the legendary force in Photojournalism, Angus McDougall. As a visual leader and manager, Paula has set ambitious goals and achieved tangible results. With a keen eye for compelling images, a deep passion for the storytelling power of photography, and a determination to succeed, she has been an excellent collaborator and met challenge after challenge to bring the stories of everyday people and great figures alike to readers and online viewers. Most recently as the first-ever Assistant Managing Editor of Photography, she led the Boston Globe photography staff's visual coverage of the 2013 Boston Marathon bombing and aftermath; including the week-long search for the Tsarnaev brothers, culminating in the shooting death of the elder brother and the capture of the younger brother in the Boston suburb of Watertown, MA. She spent eleven years in visual leadership at the Globe. She was manager and contributing editor to the internationally known blog, "The Big Picture" and led her staff to numerous awards and recognition, for both still and video content. She went to the Globe from The Dallas Morning News as Page One Picture Editor in 2002 and changed the face of The Boston Globe visuals under the guidance and support of Editor Marty Baron. She coached the photography staff to better performance, resulting in local, national and international recognition, coordinated all major projects, managed the venture into video and educated the newsroom about the pure power of photography. Prior to her years at The Boston Globe, she spent 18 years at The Dallas Morning News as Assistant Director of Photography, Picture Editor for special projects and senior staff photographer. Nelson was part of the team of journalists at The Morning News that was recognized with the 1994 Pulitzer Prize for International Reporting for the series Violence Against Women; A Question of Human Rights. Her work for the series highlighted the practice of sex-specific abortion and the ostracism of rape victims in India as well as the sale of female virgins by their families into the sex trade in Thailand. Her other achievements include numerous awards and recognition for both her photography and editing. Her most amazing achievement is her 4-year-old son, Harry, currently documented in over 7, 548 iphone photographs.
SPORTS DIVISION
February 10 - 12
Session includes Sports Action, Sports Feature, photo stories, sports editing, and the premier award for Sports Photographer of the Year.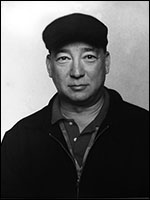 Jim Colton

James K. Colton recently left Sports Illustrated after 15 years as their Photography Editor and is currently a writer and educator. He began his career in 1972 at the Associated Press. Five years later he joined Newsweek and became their Director of Photography. He was the Jury Chairman for the World Press Photo contest in 2005, received an International Photography Awards "Lucie" for Picture Editor of the Year in 2007, was the recipient of the "Focus" award for Lifetime Achievement by the Griffin Museum in 2010 and has been acknowledged as one of the 100 most important people in photography by American Photo.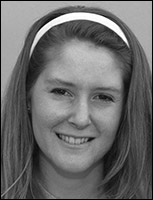 Elsa Garrison

After graduating from the Missouri School of Journalism in 1996, Elsa began her career in Los Angeles with the sport photo agency Allsport (Allsport was acquired by Getty Images in 1998). Elsa is a veteran of many events including the World Series, the Super Bowl, the Summer and Winter Olympic games, the NBA Finals, the Stanley Cup Finals, NCAA Final Fours, the US Open Tennis and this summer is heading to Brazil for the World Cup. After brief stints in Los Angeles, St. Louis and Boston, Elsa now works out of New York City.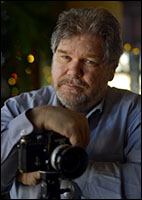 John McDonnell

John McDonnell grew up in Purcellville Virginia, a small farming town at the time, sitting on the edge of the Blue Ridge Mountains. While in high school, he started working as a photographer for his local weekly paper, The Loudoun Times Mirror in Leesburg Virginia. Since arriving at The Washington Post in the spring of 1978, McDonnell has been involved in every aspect of coverage that the paper provides, with the exception of foreign conflict. He has worked exclusively for the Post's Style section and Sunday Magazine for most of the 1980's. Since 1989, McDonnell primarily has photographed for the sports section. He has photographed all of the standard events that a large metropolitan daily sports section covers, the major pro sports teams, NFL, NBA, MLB, NHL, 4 Olympics, plus college and high school sports.
REPORTAGE DIVISION
February 14 - 17
Session includes Issue Reporting photo stories, World Understanding and Community Awareness long-form projects, Science & Natural History, Books category, and the premier award for Photographer of the Year – Agency &Freelance.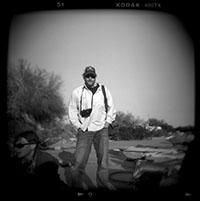 Danny Wilcox Frazier

Photographer and filmmaker Danny Wilcox Frazier focuses his work on marginalized communities across the United States. Frazier has documented people struggling to survive the economic shift that has devastated rural communities throughout America, including in his home state of Iowa. While much of his time is spent pursuing independent projects, he also maintains close ties to editorial clients covering national politics and social issues for those publications. He photographed the 2008/2012 U.S. presidential campaigns for TIME magazine. Frazier is also a contributing photographer at Mother Jones magazine. His work on the impact of the economic downturn in America has appeared in numerous cover stories and essays for Mother Jones. With his work in Iowa, Frazier documented those individuals continuing to live traditional lives in rural communities across the state, people challenged economically but often unwavering in their conviction to stay. The project was awarded the Center for Documentary Studies/Honickman First Book Prize and Driftless was published in 2007. After completing the book, Frazier directed and co-produced with MediaStorm a documentary that confronts issues highlighted by his photographs, premièring the film in New York in 2009. The documentary has received national recognition including a Webby Award and an Emmy nomination in 2010. Frazier's assignment work includes: Harper's, The New Yorker, The Atlantic, TIME, GEO (Germany), GQ (UK), Mother Jones, LIFE, The Sunday Times Magazine (London), The Washington Post Magazine, Newsweek, Fortune, BusinessWeek, and Der Spiegel. In print features on his photography and films include: Hungry Eye Magazine (UK), The New York Times (USA), photo-eye (USA), RearViewMirror Magazine (Italy), the trip (Italy), Photo District News (USA), B&W Magazine (UK), TAKE photography magazine (Australia), Duke magazine (USA), Wired (USA), Daylight Magazine (USA), and Virginia Quarterly Review (USA). Frazier is the recipient of numerous grants and fellowships for foreign and domestic projects including: Emerging Photographer Fund finalist (2012), Dorothea Lange–Paul Taylor Prize finalist, Center for Documentary Studies (2010) The Aftermath Project (2009), Humanities Iowa, an affiliate of the NEH (2009), W. Eugene Smith Grant finalist (2007 and 2008), Stanley Fellowship for Graduate Research (2003), and a International Research Fellowship from the University of Iowa Graduate College (2003). His photographs are in public and private collections, including: The Museum of Fine Arts, Houston, Philadelphia Museum of Art, The International Museum of Photography, Rochester, New York, Duke University's special collections library, Honickman Foundation, Smithsonian, National Museum of American History and the Library of Congress.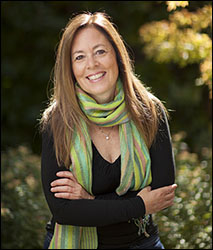 Renée C. Byer

Renée C. Byer is a senior photojournalist with The Sacramento Bee and a documentary photojournalist best known for her in-depth work on those who are disadvantaged or whose voices have not been heard. Her capacity to create photographs with profound emotional resonance and sensitivity earned the Pulitzer Prize for feature photography in 2007 and dozens of other national and international honors, including that of Pulitzer finalist in 2013. Her photography has been featured in books, magazines, newspapers and websites worldwide. Her most recent project, "Living on a Dollar a Day: The Lives and Faces of the World's Poor,'' with a forward by the Dalai Lama, will be published by W.W. Norton in April 2014. She traveled to four continents for the San Francisco-based nonprofit, The Forgotten International, to bring awareness to the plight of the poor who struggle daily to stay alive. The book spans over 348 pages featuring 215 photographs. It can be preordered on Amazon: http://amzn.to/1c7GGrn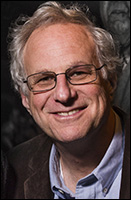 Richard Cahan

Richard Cahan is a journalist who writes about photography, art and history. He worked for the Chicago Sun-Times from 1983 to 1999, primarily serving as the paper's picture editor. He left to found and direct CITY 2000, a project that documented Chicago in the year 2000 with a staff of six full-time photographers and about 200 freelancers. Since then, he has authored and co-authored more than a dozen books, including Vivian Maier: Out of the Shadows, Who We Were: A Snapshot History of America, and Richard Nickel's Chicago. He received a bachelor's degree from the University of Illinois in journalism in 1975. He also works as a curator, creating photo and exhibitions at Chicago museums.
Lara Solt

Lara Solt joined The Dallas Morning News as a staff photographer in 2003. Previously she worked for Sun Publications / Copley Chicago Newspapers and is a graduate of Ohio University's School of Visual Communications. Her work has been recognized by World Press Photo, Pictures of the Year International, the National Press Photographers Association, and other organizations. Her project, "Among the Wounded," documented the separate journeys of squad mates Navy Corpsman Anthony Thompson and Marine Cpl. Eric Morante, whose lives were profoundly changed when they were severely injured by a bomb blast in Iraq in 2007. This story received First Place in Returning Veterans, Coming Home in NPPA's Best of Photojournalism in 2012. The part that focused on Thompson and his family's unending battle with traumatic brain injury received the National Edward R. Murrow Award for Video Feature Reporting, the Lone Star EMMY Advanced Media Award and The Barbara Jordan Award for reporting on people with disabilities. It was also photojournalism runner-up in the Casey Medals for Meritorious Journalism, a finalist for the ASNE Community Service Photojournalism Award and received an honorable mention for the Hillman Prize in Photojournalism. The episode following Cpl. Morante from critical care through rehabilitation received the Online Award from Military Reporters & Editors and the Photo Story Award from the National Association of Hispanic Journalists. In 2012, Lara received The Scripps Howard Award for Photojournalism for her portfolio, including her story on Anthony Thompson as well as "Hell and Hope," which focused on the orphan crisis following the earthquake in Haiti. In 2007, her project "Yolanda's Crossing," which chronicled the flight of a victim of child sexual abuse from rural Mexico to Dallas, was recognized with the Dart Award for Excellence in Reporting on Victims of Violence and the APME Award for International Perspective. The project was also runner-up for the Casey Medals for Meritorious Journalism for distinguished coverage of disadvantaged children and families. Lara lives with her husband and their twins, who were welcomed into the world in 2013.
EDITING DIVISION
February 18 - 20
Session includes photo editing for News, Issue Reporting, and Feature stories in newspaper and magazine print publications, plus the premier award for the Angus McDougall Overall Excellence in Editing Award.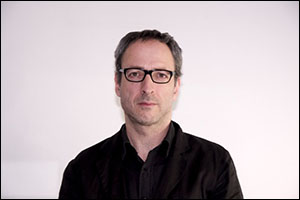 Olivier Picard



Olivier Picard is the former Director of Photography at U.S. News and World Report.  He was an editor in the National Geographic Book Division.  In the 1980's and early 1990's he worked for the news agencies Sipa Press, Magnum Photos and Sygma.  He is the recipient of numerous picture-editing awards.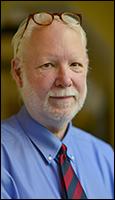 Randy Cox

Randy Cox is a world leader in visual editing and news team management, having served for some of the most prestigious visual newspapers such as The Oregonian and the Hartford Courant, among others. Cox began his career as a staff photographer at The Clarion-Ledger in Jackson, MS and moved into photo editing at The Coffeyville Journal in Kansas. Cox moved into senior management roles in newsrooms at the Hartford Courant and then in 1997 was named the Director of Visual Journalism for the Oregonian. During his direction, the news organizations were recognized with many awards from journalism organizations including Pictures of the Year International and The Society for News Design along with many national and regional recognitions from other similar organizations. He has served as a faculty member or presenter at many journalism workshops and programs including: The Poynter Institute for Media Studies, the American Society of Newspaper Editors, the Associated Press Managing Editors, the American Newspaper Publishers Association, The Electronic Photojournalism Workshop, The Kalish Workshop, the annual Mountain Workshop, The Society for News Design and the annual Missouri Photo Workshop.
Mark Hirsch


Mark Hirsch is a full-time freelance photographer based in Dubuque, Iowa. Hirsch spent 20 years in the newspaper industry as a photo editor and finally visuals editor before embarking on a freelance career in 2006. As a photo editor, Hirsch is known as an enthusiastic advocate for provocative story telling that starts first with strong photography. Hirsch's goal has always been to help photographers document their community by finding the local color and telling the human stories lurking in their own backyards. Most recently, Hirsch authored the book, "That Tree", a yearlong documentary project featuring a year in the life of a very quiet subject, an oak tree. www.thattree.net
MULTIMEDIA DIVISION
February 22 - 25
Session includes multimedia in News, Issue Reporting, and Feature stories; and premier awards for Multimedia Photographer of the Year and the Documentary Project of the Year.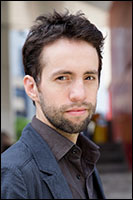 Yoni Brook

Yoni Brook is a director and an Independent Spirit Award-nominated cinematographer. He shot his first feature film, VALLEY OF SAINTS, winner of the Audience Award at the Sundance Film Festival, with a makeshift crew under a military curfew in Kashmir. He regularly shoots with personalities, ranging from the Dalai Lama to Hugh Jackman, for clients including Time, Al Jazeera America, Facebook, and the Ford Foundation. Brook co-directed BRONX PRINCESS with Musa Syeed, a documentary film about a teenage African princess, which broadcast nationally on PBS's POV series and premiered at the International Documentary Festival Amsterdam (IDFA), and Berlin International Film Festival . Brook co-directed THE CALLING, a four hour series about young religious leaders, premiering on PBS's Independent Lens in December 2010. His directorial debut, A SON'S SACRIFICE, a documentary about a family slaughterhouse, won Best Documentary Short at the Tribeca Film Festival and broadcast on PBS's Independent Lens. The film was named the year's Best Documentary Short by the International Documentary Association. Brook is an alumnus of NYU's Tisch School of the Arts Film & Television Department. He was selected to attend the CPB/PBS Producers Academy at WGBH and the Berlinale Talent Campus. He has mentored high school students at Reel Works Teen Filmmaking in Brooklyn and served as a consulting producer for Cinereach's Reach Film Fellowship. Prior to making films, Brook worked as a photojournalist at The New York Times and The Washington Post, among other publications. He was named national College Photographer of the Year by the Missouri School of Journalism and was the youngest ever to be selected for Photo District News' "30 Photographers to Watch."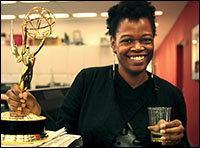 Shayla Harris

Shayla Harris is an award-winning Senior Video Producer at The New York Times managing the production of mini-documentaries, enterprise and news videos for several online sections of the newspaper. Previously, she was a senior video journalist at The New York Times, where she reported, produced, shot and edited local, national and international stories. She has won numerous awards, including an Emmy for her work on "Life, Interrupted," an interactive series about a young woman with cancer, as well as a Digital National Magazine Award, a George Foster Peabody Award and an Overseas Press Club. From 2000 to 2005, Shayla worked on award-winning documentaries for Dateline NBC, including as the producer of "The Education of Ms. Groves," which won both an Alfred I. duPont-Columbia University Award and a Peabody Award. She worked as a field producer on specials with Tom Brokaw on the rising cost of healthcare and the Lost Boys of Sudan. She was also an associate producer on "Pattern of Suspicion," a duPont-Columbia award-winning investigation of racial profiling in Cincinnati and "Children of War," an Emmy Award winning story on Ugandan child soldiers. In 2003, she was awarded a Pew International Reporting Project fellowship that sent her to Sweden for six weeks to work on the production of a short documentary on race and immigration in Sweden.  She is on the Board of Screeners for the Alfred I. duPont-Columbia University Awards, the board of the Jeffrey Owen Jones Fellowship in Journalism at Williams College and a member of the French-American Foundation Young Leaders Advisory Committee. She has also taught and lectured at graduate journalism classes at CUNY Graduate School of Journalism, NYU, Columbia and many others. Harris is a graduate of Williams College and Columbia University's Graduate School of Journalism. You can follow her at @yoshaylaharris.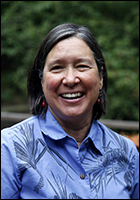 Geri Migielicz

Geri Migielicz is the Lorry I. Lokey Visiting Professor in Professional Journalism at Stanford University, teaching multimedia in the Graduate Program in Journalism. She has served as visiting faculty at The Poynter Institute for Media Studies, and is an instructor and advisory board member for the Stan Kalish Workshop and has served at the Missouri Photo Workshop, and has presented at workshops for the Society of Newspaper Design, the National Press Photographers Association [NPPA] and the regional chapter of the National Association of Television Arts and Sciences. She has a B.J. from the Missouri School of Journalism and did graduate studies in journalism at Ohio University. Migielicz is co-founder and executive editor of Story4, (www.story4.org) a multimedia production studio whose current project is a feature documentary, The Cannon and The Flower, (thecannonandflowermovie.com). She was Director of Photography at the San Jose Mercury News from 1993 to 2009. Under Geri's tenure, the Mercury News won major awards for photo editing and for multimedia, making the paper a destination for the leading talent in the photojournalism industry. Geri was executive producer of a 2007 national News and Documentary Emmy Award-winning web documentary, Uprooted, for mercurynews.com. She was on the leadership team for the coverage of the Loma Prieta earthquake that won a 1990 Pulitzer Prize in general news reporting for the Mercury News. She also edited the paper's coverage of California's recall election, a 2003 Pulitzer finalist in Feature Photography. Geri was a 2004-5 Knight Fellow at Stanford University, where she studied multimedia narratives. She has served as a judge for the White House News Photographers Association, Hearst Journalism Awards Program, NPPA's Best of Photojournalism, College Photographer of the Year International and Scripps Howard Foundation contests.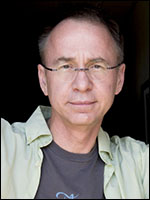 Bob Sacha

Bob Sacha is an award-winning multimedia producer, documentary filmmaker, photographer, editor and teacher who made his name as a photojournalist. As a staff photographer at the Philadelphia Inquirer then as a contributing photographer at both Life and National Geographic Magazine, he covered a variety of assignments around the world for more than 25 years. Now an independent multimedia storyteller, Bob has directed, produced, shot and edited nonfiction video stories for The Guardian US, Al Jazeera America Online, Yahoo News, AudubonScience, Apple, the Asia Society, Starbucks, the Council on Foreign Relation and the Open Society Foundation among other international clients. He has worked as a staff producer and editor at MediaStorm.org, where his projects were nominated for three National News Emmys and won numerous awards. He is the director of visual storytelling at the new City University of NY Graduate School of Journalism, where he teaches the popular Video Storytelling for the Web class. He also mentors students at the Columbia University Graduate School of Journalism on their interactive, hybrid and documentary film masters projects. Bob teaches and consults in the US and worldwide on documentary storytelling and new media for the internet.